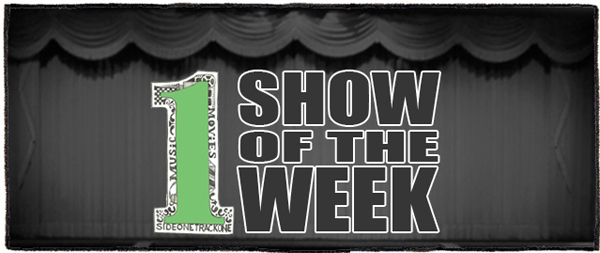 Due to Halloween being upon us, there are so many quality shows lined up over the next few days that you could easily just wander around Austin and end up watching something good.  In an effort to narrow things down though, here's four local picks to fill your Friday through Monday evenings.  Enjoy.
Friday – 101X Homegrown Live Presents: Major Major Major's Album Release Party at Cheer Up Charlies,with The Ghost Wolves, Soaked and Magic Rockers of Texas.  Go celebrate the arrival of MMM's debut LP, PG-13 Movie!
Saturday – East Cameron Folkcore's European Tour Tickoff Party at Barracuda with The Eastern Sea and Belcurve.  Go properly send off one of Austin's best bands!
Sunday – UVH's Album Release Party at Barracuda with Ringo Deathstarr, Crooked Bands and Xetas.  Go check out one of Austin's up and coming acts and grab a copy of their debut, Last Fruit!
Monday – 101X Homegrown Live Presents: Tele Novella's Album Release Party/Halloween Ball at Barracuda with Big Bill, Deep Time and Pollen Rx.  Go indulge in lots of Halloween fun and pick up a copy of Tele Novella's rad new album, House of Souls!
PS – In case you don't know this already, I host 101X Homegrown.
BONUS Show Recommendations:
Tonight:
- Basketball Shorts, Too Built to Spill at the Mohawk
- Reverend Horton Heat, Jello Biafra, Lucky Tubb at the Continental Club
Thursday
- The Well at Waterloo Records
- El Ten Eleven, Bayonne at the Mohawk
- Hola Beach, Extra Spooky, Strange Mother at Cheer Up Charlies
- Blue Healer, The Ballroom Thieves, Sounds del Mar at the Parish
- Quiet Company, Criminal Birds, One Red Martian at Empire Control Room
- Sip Sip at Empire Control Room
- Still Corners at Stubb's
- Nina Diaz at 3ten ACL Live
- Reverend Horton Heat, El Vez, Los Skarnales at the Continental Club
Friday:
- Of Montreal, Teen at the Mohawk
- Caspian, The Appleseed Cast at The Sidewinder
- Megafauna, Greenbeard, Think No Think, Brother Sister Hex at Hotel Vegas
- The Head and the Heart, Declan McKenna at Stubb's
- San Saba County at Stubb's
- Reverend Horton Heat, El Vez, Teddy & the Talltops at the Continental Club
- The Pharcyde, Riders Against the Storm, Phranchyze, ZEALE, Clemits at Antone's
Saturday:
- Kishi Bashi, Laura Gibson at the Mohawk
- Astronautalis, Ceschi & Factor Chandelier, Transit at The Sidewinder
- Hidden Ritual, Family/Boonesburo Mashup, Attic Ted at The Monstrosity Gallery
- Beats Antique, Thriftworks, Holiday Mountain at Emo's
- The Head and the Heart, Declan McKenna at Stubb's
- Roky Erickson & The Hounds of Baskerville, Jesse Vain and the Happy Hour, Holiness Movement, Dark Palaces, Tennessee Stiffs, Royal Velvetee, DJ Fontana, DJ Scissorhans at Wolfshield Ranch
- Reverend Horton Heat, Deke Dickerson, The LeRoi Brothers at the Continental Club
- Brown Sabbath at the Scoot Inn
- Morris Day & The Time, The Suffers at ACL Live at the Moody Theater
Sunday:
- Nina Diaz at Waterloo Records
- Dicks, Cunto, Black Irish Texas, Blind Pets at Grizzly Hall
- Reverend Horton Heat, Deke Dickerson, The Bellfuries at the Continental Club
Monday:
- Dicks, Starving Wolves at Grizzly Hall
- She Wants Revenge, The Dig at the Mohawk
- Moonsicles, Obsolete Machines, TIME, Tres Oui, DJ Malika at The Sidewinder
- Drakulas, Vampyre, Ghetto Ghouls at the Mohawk
- Sip Sip, Slomo Drags, Whiite Walls, Stiletto Feels, Flavor Raid, Dance Sinatra at the Spiderhouse Ballroom
- Pretenders at ACL Live at the Moody Theater
Tuesday:
- Brownout at Waterloo Records
- Growl, A. Sinclair, The Sour Notes, Gutter Glitter at Hotel Vegas
- Evanescence at ACL Live at the Moody Theater
Show Of The Week Media: