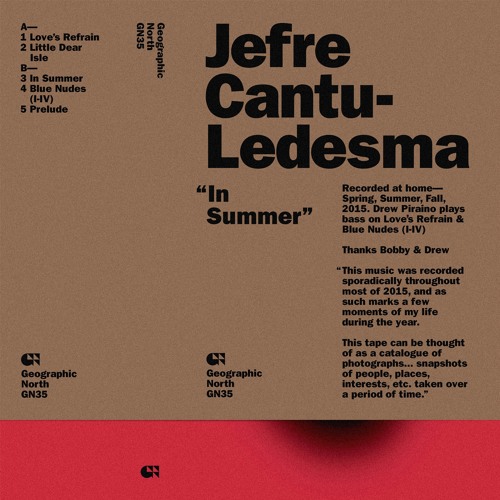 I stayed up way too late watching Stranger Things on Netflix because I totally got hooked and couldn't turn the damn thing off.  Now I'm all drowsy and only want to listen to stuff that's similar to the ethereal, headphone-worthy music that makes up the show's soundtrack.  On the bright side, this urge led me to Jefre Cantu-Ledesma and his new single, which is rather fantastic.  For fun, I also tagged on the Stranger Things theme song (crafted by Austin's own SURVIVE, by the way).  It's definitely more synth-y and creepier than Cantu-Ledesma's track, but I think they work well together.  Enjoy.
:Jefre Cantu-Ledesma – Love's Refrain:
Jefre Cantu-Ledesma's In Summer tape is currently available (though, it is sold out).
Bonus Video: