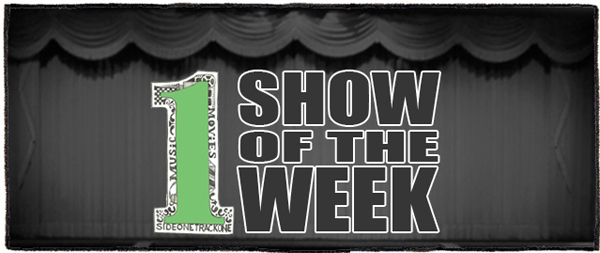 This week it's difficult to not be all about the Solstice Festival.  On Friday there are club shows (or parties, if you prefer that word) all over town with the likes of Magna Carda, Big Bill, Night Drive, Tele Novella, The Eastern Sea and lots more.  Then on Saturday the actual "festival" part of Solstice will take place at Pan Am Park, and it will feature The Octopus Project, Ume, Megafauna, Riders Against The Storm, Hard Proof, Blue Healer and plenty of others.  That's a whole lot of live music for $25 (or $20, if you buy before Friday).  Get in on it.
PS – If your bank account is empty, SOTO is currently running a contest for Solstice.  Just check the sidebar (hint: it's that –> way) for details.
2PS – You should head out to the Oasis early on Friday for the next show that I've booked for 93.7 KLBJ.  This one features Otis The Destroyer, Skyline and MCG.  It's FREE and starts right at 6:30pm.  Come say hey.
3PS – Before you make the jump to Solstice on Saturday, I highly advise that you hit up the Austin Record Convention.  It's a very awesome thing.
BONUS Show Recommendations:
Tonight:
- The Ghost Wolves , VOLK, Boessi Kreh Solo at Hotel Vegas
Thursday:
- Ringo Deathstarr at Hotel Vegas
- A Place to Bury Strangers, Spray Paint, Troller at Barracuda
- Obscured By Echoes, The Schisms, Toast Party at the Mohawk
- A Giant Dog, Little Will, Molly Burch, Protextor at Sekrit Theater
- Kay Odyssey, Blunderkind, Frozen Orange, Tres Oui at Cheer Up Charlies
- The Ghost Wolves, Amplified Heat, Javier Escovedo & The City Lights at the Continental Club
- Sunflower Bean, Tele Novella at Stubb's
Friday:
- Toro Y Moi (DJ set) at Empire Control Room
Saturday:
- The Early Stages, RaDaM, The Desert Stars, Austi at Dozen Street
- Taft, Reservations, Chase Weinacht at Cheer Up Charlies
- 2nd Street Soundcheck with Walker Lukens & The Side Arms, East Cameron Folkcore, Keeper, Migrant Kids, Otis The Destroyer, Lowin,Tameca Jones, GOBI, Sour Bridges, Moving Panoramas, Daniel Eyes & The Vibes, The Warplanes
Sunday:
- The Avett Brothers at ACL Live at the Moody Theater