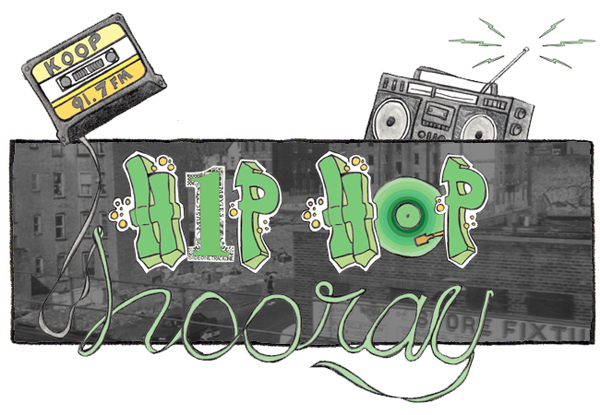 Exciting news! Starting July 6th, Austin Mic Exchange is moving to Wednesday at 8PM at Spider House Cafe and Ballroom. This means that you work-a-day stiffs (read: me) will finally be able to hear the dope shit coming straight out the mouths of Austinites and still get home in time for your secret Whataburger binge and 11PM bedtime. What a time to be alive!
In other news, it's hot out, so everyone who just moved here from colder locales, drink a lot of Lone Star, stay out of my secret swimming spots, and please pay your property taxes.
Song of the Month:
:The Avalanches – Frankie Sinatra feat. Danny Brown: The Avalanches are back! This Australian electronic band's debut LP was beloved in critical and popular circles alike, but that was 16 years go. They drop this single in anticipation of their next album, Wildflower, and they sound as though they've retained that keen ear for samples and meticulous beat-craft.
June Mix:
:Tasha the Amazon –  Picasso Leaning:
:Chance the Rapper – No Problem feat. 2Chainz and Lil Wayne:
:DJ Shadow – Nobody Speak feat. Run the Jewels:
:Despot – House of Bricks:
:Spank Rock – One Hunnid:
:Mos Def – Auditorium feat. Slick Rick:
:Kam Moye – MK-Ultra feat. Baba Zumbi:
:Scuare x BeetFarmAssist – Deluxe:
:Blu and Exile – O Heaven:
:Homeboy Sandman – Keep It Real feat. Mystro:
:Bionik – Ball Like Beijing feat. Lizzo:
:A Tribe Called Red – Stadium Pow Wow feat. Black Bear:
:Blue Scholars – Slick Watts: