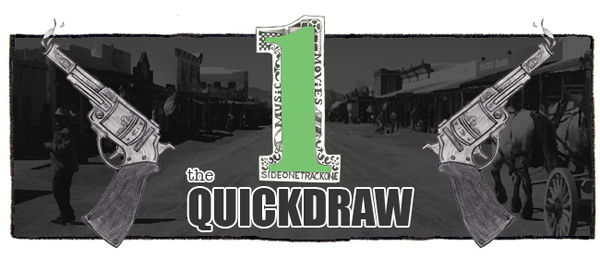 Music!  Enjoy.
:Deerhoof – Criminals Of The Dream:  I've quickly become attached to this overly pleasant new single from Deerhoof.  Can't wait to hear the new album.  The Magic is due out June 24 via Polyvinyl.  See the band at the Mohawk on August 16.
:The Faint – Young And Realistic:  To coincide with the announcement of their tour with Gang of Four, The Faint put out his track.  Get ready to want to danse.  The band will be at Emo's on October 15.
:Brand New – I Am A Nightmare:  Here's an anthemic new one from Brand New, who haven't released anything since 2009′s Daisy.  I'm into it.  The I Am A Nightmare 12″ will be out in June.  See the band with Modest Mouse at Austin360 Amphitheater on July 23.
:Father John Misty – Real Love Baby:  I can't say I've ever felt the need to fully board the Father John Misty hype train, but I do really like this song – it's so warm and catchy.  Grab this one while you can, as it's a one-off effort.
:Okkervil River – Okkervil River RIP:  This is a slow-paced, nearly seven minute ball of sadness from Okkervil River.  You should strap on some headphones before you hit play.  Away is due out September 9 via ATO Records.