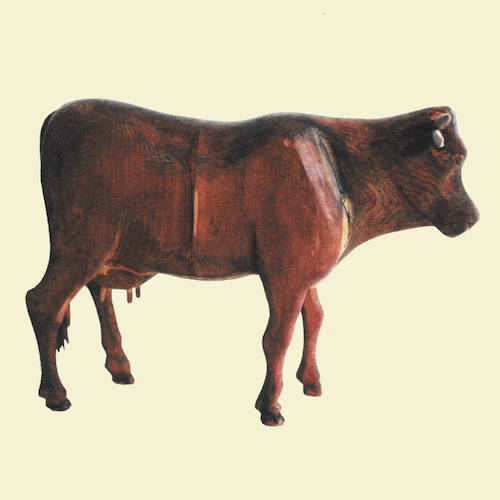 When I moved to Austin eight years ago, the first local band that caught my eye (ear?) was Loxsly. Their haunting track Lamprey Eels was a space pop gem that was burrowed into my brain for months. Eventually, Loxsly became Royal Forest. In the intervening years, and over numerous releases, the band has developed a reputation for experimentation as they've continually expanded their sound. So it's not surprising that the new album from these indie rock stalwarts marks another substantial shift for the group.
Rural Forest is a collection of eight country and western hits by artists such as Conway Twitty, Buck Owens, International Submarine Band, and Lloyd Green. Most of the Royal Forest band members have moonlighted in country bands and in doing so they developed an appreciation for classic country and western music. For the most part, the band is faithful to the original versions of the songs but each track on the album contains subtle but distinctive Royal Forest elements.
In what would have completely shocked a younger version of myself, I've been on quite a country music kick over the past year. Seeing Loretta Lynn at SXSW this year was a near religious experience for me. Listening to Rural Forest has only caused me to go further down the rabbit hole as I explore the catalogs of each artist covered. Needless to say, I adore this record.
:Royal Forest – Why You Been Gone So Long:
:Royal Forest – Dim Lights Thick Smoke:
To hear the the entire Rural Forest record performed live head to Sidewinder tonight!