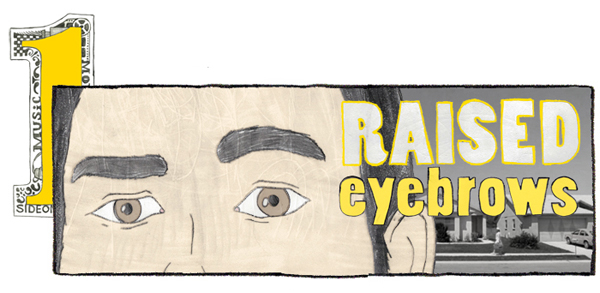 As we approach "spring", I thought we could discuss a more lighthearted subject of musical nerdery. This month we'll discuss songs that sound-alike. There are some well known instances like Queen and David Bowie's Under Pressure and Vanilla Ice's Ice Ice Baby, but here we'll take a closer look at 5 instances that I've noticed recently.
Cat Power – The Greatest vs Andy Williams – Moon River
I was a big fan of Chan Marshall's 2006 LP The Greatest. It still stands as one of her best works. When listening to the title track, it has always reminded me of Moon River. The strings tag before each verse is almost identical to the beginning melody notes of Moon River. Take a listen and tell me I'm wrong.
Holy Modal Rounders – Nova vs Charlie Poole & The North Carolina Ramblers – Baltimore Fire
Folk music is a lot more forgiving of folks borrowing progressions and melodies for their own devices. It's all part of the tradition. Here The Holy Modal Rounders steal directly from the North Carolina Ramblers 1929 recording of Baltimore Fire. The Rounders take the tune originally found in a 1905 songbook by the Ramblers and turns it on his head. Still using the same arrangement and melody, Weber and Stampfel discuss space travel, the CIA, and ocean waste.
Carson McHone – Bouquet vs Sandy Denny – Listen, Listen
Austin singer-songwriter Carson McHone has been making a name for herself both locally and nationally as of late. Her 2015 LP Goodluck Man boasted a simple beauty by way of charming vocals and narratives. After hearing Bouquet, I had to run over to the turntable and grab my copy of _Sandy_. It's pretty clear when you play the two songs side by side how similar they are. Though it was probably coincidence of their likeness, it is not a coincidence at all to think that these two extraordinary women would find the same lasting melody.
Beck – Paper Tiger vs Serge Gainsbourg – Cargo Culte
From the beginning bass line, Beck's Paper Tiger is an almost carbon copy of Gainsbourg's Cargo Culte. Everything about Beck's track nods to Gainsbourg, from the bass to the drums to the strings that emulate the subliminal guitar found on the OG. Thanks to Justin for the heads up on this one!
Songs: Ohia – Farewell Transmission vs Earth Opera – All Winter Long
Jason Molina's passing in 2013 is still felt today. His music remains a beacon for those searching but not lost. Perhaps his highest point hit in 2003 with Magnolia Electric Co. It was interesting when I came upon Earth Opera, an SF band that contained both Peter Rowan and David Grisman, and heard their tune All Winter Long. It was almost immediate to hear the similarity to Molina's Farewell Transmission.