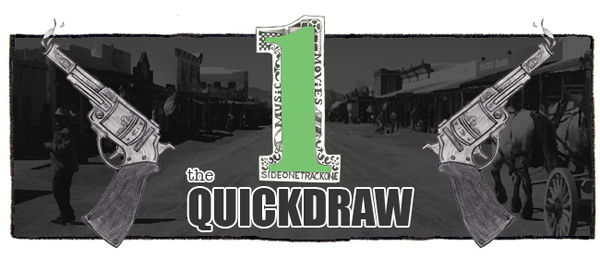 Music!  Enjoy.
:The Mystery Lights – Follow Me Home:  The mighty folks over at Daptone have created a rock imprint, WICK, and The Mystery Lights' debut will be its first release.  I'm really digging this slinky single.  The band's self titled album is due out June 24.
:Mercury Girls – Ariana:  Mercury Girls are pretty new (they just got going in 2015), but they already have a sound that's rather honed.  Hit play immediately if you love indie pop.  The Ariana single is due out May 20 via Slumberland.
:King Khan – Never Hold On:  King Khan recently crafted the soundtrack for a film called The Invaders, and that's where this soul-enthused slow burner can be found.  I love it.  The Never Hold On single is available now via Bandcamp.
:Still Parade – Chamber:  Here's a new one from Still Parade (aka Niklas Kramer).  It's a sparkly effort that's very warm and inviting, and you should expect it to leave you feeling excited about his upcoming LP.  Concrete Vision is due out June 3 via Heist Or Hit.
:Har Mar Superstar – How Did I Get Through the Day:  Aside from this being a very appropriately titled track for a Monday, it's also a lo-fi retro gem that features Har Mar Superstar (aka Sean Tillmann) crooning his little heart out.  Best Summer Ever is available now through Cult Records.