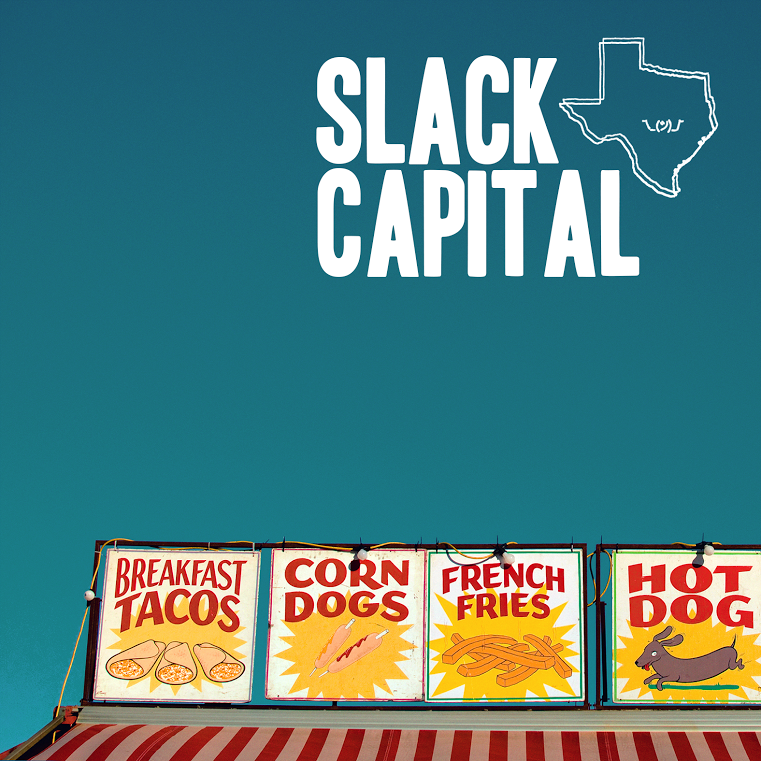 One of my favorite bands in Austin is Basketball Shorts.  They're loud, hilarious and, perhaps most importantly, a good group of dudes.  So, it really slaps a smile on my face to be debuting a rad new track from them today.  It's off of a new compilation called Slack Capital (see below for more info), and it will be on their debut album that will be coming out this summer via Austin Town Hall/Fleeting Youth.  Enjoy.
You can check out all of Slack Capital right HERE.  Buy it!  All proceeds will be donated to Anthropos Arts, a local non-profit organization which provides music lessons and musical instruments to at-risk youth.
Also, be sure to hit up the release party that's happening on April 15 at Barracuda.  David Liebe Hart, Big Bill, Annabelle Chairlegs, Basketball Shorts, Sailor Poon, Pollen RX and more are playing!  $8 will get you in AND land you a copy of the compilation on CD.