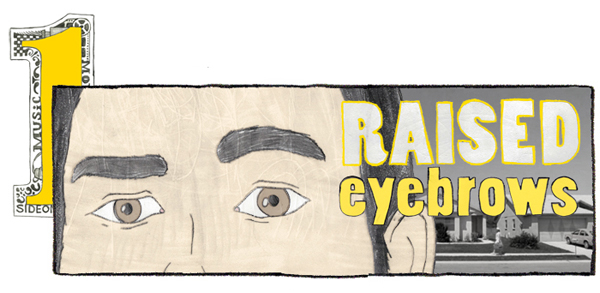 This month I thought I'd dive into some of my go-to film music. While film scores or soundtracks may not be the first place to reach, there is a wealth of rad stuff available to those willing to make the leap.
I can't say enough on how rad this soundtrack is. It's Cooder's greatest accomplishment amongst his many soundtracks. Also do check out Cooder's The Long Riders from the the film The Long Riders.
Bruce Langhorne – The Hired Hand
For Peter Fonda's first film as director, Fonda asked the well-known sideman, Bruce Langhorne (Richard and Mimi Farina, Bob Dylan, etc.) to score the film. Langhorne got a copy of the film to work with by shooting an edit of The Hired Hand on a black and white camera and taking what was captured back home to work on. He composed in real time while watching the images captured with his camera and the results are both surreal and astounding.
Much like Ry Cooder and Paris, Texas, I can't picture Alexander Payne's Nebraska going as well without the terrific score turned in by Mark Orton. Orton's work makes this already enjoyable film all that more charming and most importantly… memorable.
Richard Thompson – Grizzly Man
Like all Herzog films, there is an ominous note to even the most playful scenes and characters. I can't think of another musician who matches Herzog's mastery of craft and artful vision except for Richard Thompson. Here the two masters collide and create a truly dark and inspired score.
Popol Vuh can be a tough nut to crack. Behind all the chanting and 19 minute ambient tracks, a listener can get lost. Their 1987 Herzog soundtrack Cobra Verde is a really good place to start for many and still the highest of their work with Herzog.
Carlos Saura's Cria Cuervos is a really wonderful film. The song is used to great effect in the film and it's been one I haven't been able to forget since.
The Byrds – Ballad of Easy Rider
The story goes that Peter Fonda was hounding Bob Dylan for a song for the film Easy Rider. He wrote this on a napkin and gave it to Fonda – "The river flows, it flows to the sea/Wherever that river goes, that's where I want to be/Flow, river, flow." He then told Fonda, "give this to McGuinn. He'll know what to do with it." He sure as hell did. An all-timer for me.
Jimmie Dale Gilmore – Braver Newer World
The first time I think I ever heard Jimmie Dale Gilmore was in one of my favorite films called Kicking and Screaming by Noah Baumbach. This one of several songs the film used and remains a remarkable song that only Jimmie Dale could sing. So fucking rad.
Terrence Malick's Tree of Life uses F. Couperin's Les Barricades Mysterieuses throughout the film. One of my favorite pieces of music ever composed.
Played on a zither, Karas captures all the carefree aspects of life no matter the outcome.