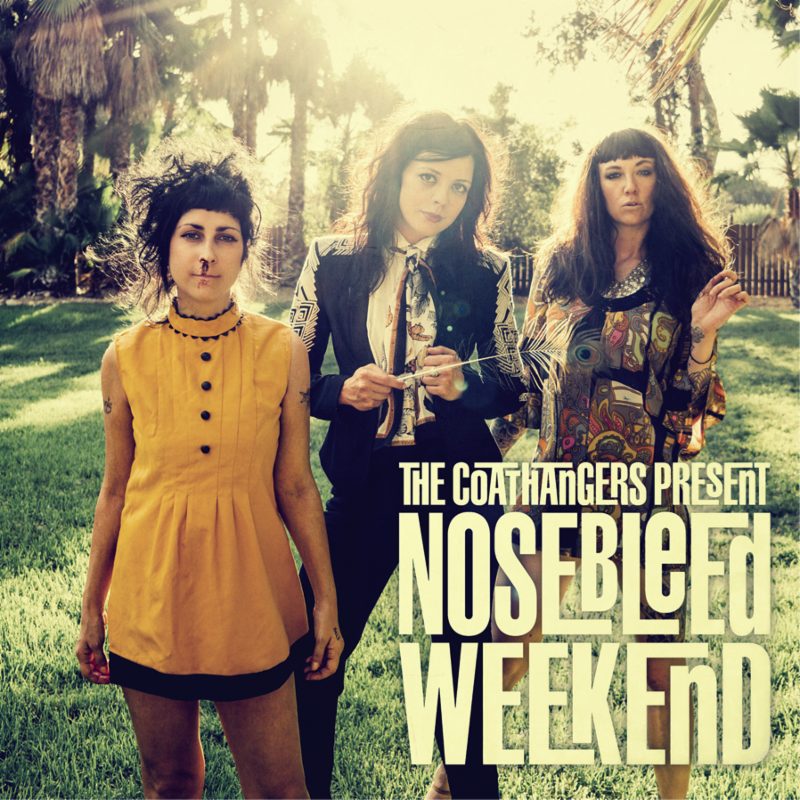 I'm fairly certain I've never looked at one of those squeaky dog toys and thought it would be great if someone used the mildly annoying sound it makes in a song, but The Coathangers have done exactly that in their latest single, and I'm digging it.  Granted, it doesn't hurt that it's just one part of a track that's pretty damn great overall.  Enjoy.
:The Coathangers – Squeeki Tiki:
Nosebleed Weekend is due out June 15 via Suicide Squeeze.  You'll be able to see the band open for Refused at the Mohawk on June 5.
Bonus Video: