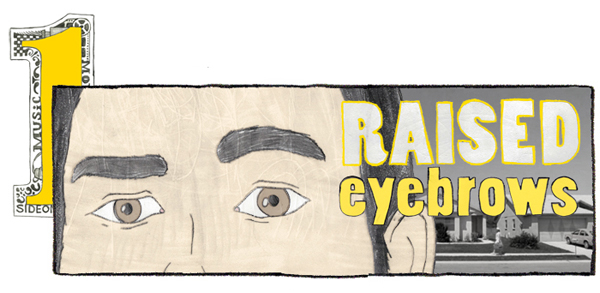 This month I'm taking a look at some incredible global music. Though mostly Tuareg assouf music, there's also some quality Zamrock, WAGM, Somali, and Malian folk blues represented. It's important to note that ALL of these artists are keeping dying traditions alive and some are bravely speaking out against contemporary struggles. In some of these areas, popular music has been outlawed.
Terakaft
Terakaft (Caravan) is a Tuareg blues band following Tinariwen's long lead into electric desert blues or what I like to call, sand rock. Also check out the album Chatma by Tamikrest.
Sahra Halgan Trio
Sahra Halgan comes from a long line of Somali folk singers. Her newest record, Faransiskyo Somaliland is full of rad grooves and good spirits, and some great guitar work by Mael Saletes.
Tal National
Tal National is West African Guitar Music at its most inventive. The grooves this group achieves on Zoy Zoy are part Victor Uwaifo and part Doc at the Radar Station.
Faris
On a record called Mississippi to Sahara, Tuareg guitarist Faris proves that Africa really is the birthplace of American blues by bringing 12 delta blues tunes to the Sahara. His version of Son House's Grinnin' in Your Face is revelatory.
Ngozi Family & Amanaz
Now Again Records has a monopoly on amazing Zamrock reissues. The label has put out a ton of must-haves unearthed from Africa's psych-funk past. Ngozi Family's Day of Judgment and Amanaz's Africa are just two of the many stand out Zamrock releases available. Tikondane from the Ngozi Family sounds like an African VU and Nsunka Lwendo from Amanaz contains a truly burnt solo from Isaac Mpofu.
Imarhan Timbuktu
I got Akal Warled at Record Store Day 2015. It's a reminder of my son in his first year of life.
Boubacar Traore
A Malian blues/folk legend. Kar Kar is still putting out records and though he began his career in the early 60's, his first album wasn't released til 1990. The song Mariama remains one of his finest works and a fave of mine.
Tony Allen
Tony Allen was the drummer for Fela Kuti in Africa 70. Brian Eno once said, "without Tony Allen, there would be no Afrobeat." On Film of Life, Allen makes a unique statement. Ennio Morricone needs to hear this and so do you.