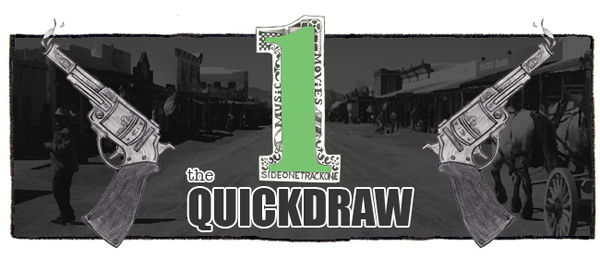 Music!  Enjoy.
:Solids – Blank Stare:  "YES!"  That's what I exclaimed when this new tune from Solids slid into my inbox.  The sound here is thick, but the song itself is still hooky.  I love it.  The Else EP is due out April 15 via Topshelf/Dine Alone.
:The Coathangers – Nosebleed Weekend:  Here's the title track off of The Coathangers' upcoming LP.  It's not quite as snarly as the band usually is, but there's still enough attitude on display to get your week started right.  Nosebleed Weekend is due out April 15 via Suicide Squeeze.  See them on June 5 at the Mohawk.
:Bleached – Wednesday Night Melody:  While I'm slightly weirded out by the way this song starts off like a mix of Beverly Hills and I Love Rock N' Roll, I like that Bleached are trying to expand their sound.  Welcome The Worms is due out April 1 via Dead Oceans.
:Purple – Bliss:  I really love this pop rock gem from the Texas-based Purple.  Good luck getting it out of your head.  Bodacious is due out April 1.
:Frightened Rabbit – Death Dream:  What a wonderfully moody track this is.  I think it has me ready to get back to fully paying attention to Frightened Rabbit.  Painting Of A Panic Attack is due out April 8 via Canvasback/Atlantic.