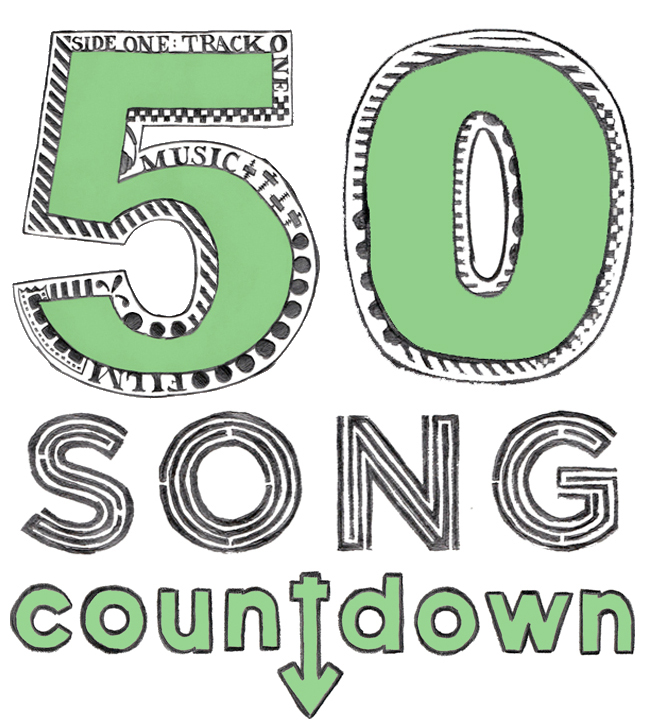 This is it!  The end of my Top 50 Songs of 2015.  Dive into the final 10 tracks and then let me know your thoughts.  Enjoy.
PS – You can check out the entire song list on one page here, or the majority of it (47/50 tracks) on Spotify right here.
PS – Look for my Top 25 albums and my Austin Essentials mix next week.
- 50-41
- 40-31
- 30-21
- 20-21
10)  :Chairlift – Ch-Ching:  I never would have guessed that Chairlift had something this edgy in them.  I hope there's more of the same to come.  From the land of one-off tracks (though I assume it'll pop up on an album next year).
09)  :Tame Impala – Let It Happen:  This is such a sprawling, wonderful number from Tame Impala.  If I were to rank out all of their songs, I'd put this somewhere near the top.  From Currents.
08)  :Ratatat – Cream On Chrome:  While I've been a fan of Ratatat for a long time, this is the first song of theirs that I've truly been crazy about.  It's so very groovy.  From Magnifique.
07)  :Annabel – Having It All:  Earlier in the year my care-level in regards to the resurgence of emo was roughly a 6/10. This Annabel track is what shoved it to 10/10.  It's just about perfect.  From Having It All.
06)  :Speedy Ortiz – Raising The Skate:  When I ran into front-lady Sadie Dupuis at Fun Fun Fun Fest I had the urge to nervously ramble about how much I love this track and how I think it's Speedy Ortiz's most complete sounding effort, but instead I just played it cool and helped her find the bathroom.  Nailed it!  From Foil Deer.
05)  :Sheer Mag – Button Up:  This fuzzy, Thin Lizzy-esque song from Sheer Mag is just about as infectious as it gets.  I blame Christina Halladay's rad voice.  And the rad guitar riffs.  And all the other rad bits, too.  From the II 7″.
04)  :Built To Spill – Living Zoo:  I don't remember the last time that Built To Spill sounded so inspired.  The build-up at the beginning of this is something I'll never tire of.  From Untethered Moon.
03)  :Ought – Beautiful Blue Sky:  Yes, there's a strong Talking Heads vibe at play here.  Yes, this song is rather pretentious.  Regardless, not much else has captivated me quite like it has over the course of numerous listens.  Good work, Ought.  From Sun Coming Down.
02)  :Kendrick Lamar – Alright:  If I were to sort this list based on "times played" then it's likely that this hope-themed track would have landed at #1.  It's one of Kendrick Lamar's best. From To Pimp A Butterfly.
01)  :Courtney Barnett – Pedestrian At Best:  I like that most artists these days feel lifted out of the 90s, but it's probably time for everyone to shift gears.  This Courtney Barnett song is as good as that throwback sound is going to get.  Even the video is 90s perfect.  Also, I think "Put me on a pedestal, and I'll only disappoint you" might be one of my favorite lines ever.  From Sometimes I Sit And Think, And Sometimes I Just Sit.