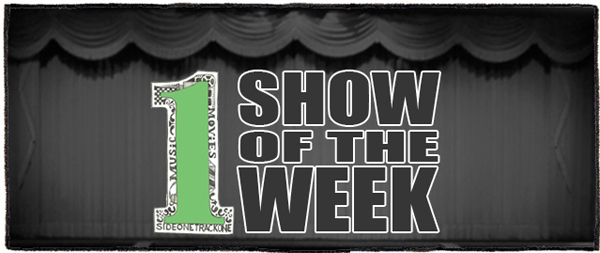 This week I'm cheating and counting Fun Fun Fun Fest as the "show" of the week.  Sorry not sorry!
During the day head down to the fest and see SOTO favs like Chvrches, Future Islands, Toro y Moi, Mikal Cronin, Viet Cong, Parquet Courts, Doomtree, Speedy Ortiz, Slow Magic, Joanna Gruesome, Bill Callahan, A Giant Dog, Tele Novella and tons more, and then bounce out of the park in the evening and go engage in the FFF Nites shows (see down below for recommendations).  Passes on sale now.  Do it.
Below are my Laird-approved FFF Nites shows!  You will more than likely find me at one or all of them every night, so be sure to say hello.  By the way, don't forget that if you have a FFF pass, you get in for free!
Thursday:
- Slow Magic, Giraffage, Daktyl, Bayonne, Slooom at the Parish
- King Khan & BBQ Show, The Bad Lovers at The Sidewinder
- Converge, Nothing, Creepoid, Cult Leader at the Mohawk
Friday:
- Fuzz, Mikal Cronin, OBN III's at the Mohawk
- Title Fight, Alex G, Girlpool at 611 E. 7th St. (Red 7)
- La Dispute, Pity Sex, Wildhoney, Joanna Gruesome at 611 E. 7th St. (Red 7)
Saturday:
- Future Islands, Alvvays, Moving Panoramas at The Sidewinder
- Viet Cong, Future Death, Carl Sagan's Skate Shoes at The Sidewinder
- Fucked Up, OFF!, Mutoid Man at 611 E. 7th St. (Red 7)
Sunday:
- Doomtree, Har Mar Superstar, Protextor at The Sidewinder
- Parquet Courts, NOTS at the Parish
- Speedy Ortiz, Think No Think at 611 E. 7th St. (Red 7)