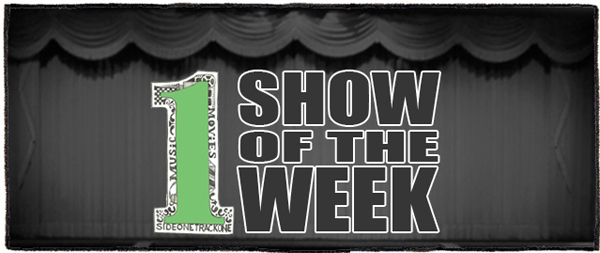 ACL is one again set to reign supreme this weekend, but if you need something smaller, there's still plenty of shows going down outside of the fest that will surely be great.  I'm all about two album release parties that are happening – Grape St. at Hotel Vegas on Friday, Sweet Talk at the same venue the following night – but mostly I have my eyes on The Sword at the Mohawk on Saturday.  I love them to death, but if I'm honest, their new album, High Country, has yet to fully grow on me, and I'm super curious to see if the songs play better live.  Hopefully so!
Kadavar and All Them Witches will open the show.  Tickets are $25.  Snatch some up here.
CONTEST: If you'd like to win a pair of guest list spots for the show, just leave a comment, send me an email or yell at me – @SideOneTrackOne – on Twitter.  I'll pick a winner on Friday.
More shows for you!
Tonight:
- Mother Falcon at Empire Control Room
- Shakey Graves, The London Souls at Stubb's
Thursday:
- Superhumanoids at the Mohawk
- The Well, Ruby The Hatchet, Fogg, Mothership at The Lost Well
- Leon Bridges at ACL Live at the Moody Theater
- Sylvan Esso, Flock of Dimes at Emo's
Friday:
- Grape St, Think Lizzy at Hotel Vegas
- Band of Horses, Bee Caves at Stubb's
- Kali Uchis, DJ Mel, Franco V at Vulcan Gas Company
- Bill Ball with CAPYAC, Big Bill, Critical Dad, Daniel Francis Doyle and the Dreams, Mean Jolene, Party Plants, Pataphysics, Pollen RX, Popper Burns, Sailor Poon, Slugbug, Teenage Cavegirl, We Are Not Men at The Swan Dive
Saturday:
- Sweet Talk, Borzoi, Nameless Frames, False Idol at Hotel Vegas
- Ditch The Fest Fest with Sphynx, Mindz of a Different Kind, Milezo, Velo, Shmu, Cartright, The Deer, Eyelid Kid, Young Tounge, Corduroi, Space Camp Death Squad, Sun Machine, Eujitsu + Crew, Jane Claire, Mylk Weed, Major Major Major, The Halfways, Tapes, Somebody Parts, Batty Jr., Zettajoule, Blk Morals, Toma, Hello Ocho at Empire Control Room