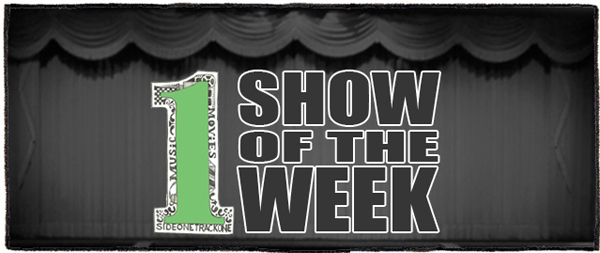 The good folks at Do512 have gone and built a crafty app for themselves, and this Saturday they'll be celebrating the release of it at Empire Control Room & Garage with White Denim, Christian Bland & The Revelators, Gloves Collective and Yelo.  You have to be there.  Not only is the app good and totally worth supporting, but my favs White Denim are playing!  They've slowed things down due to members of the band being involved in other music-related gigs (Bop English, Leon Bridges), so it's essentially a rare performance.  Don't miss out.  RSVP for the show by downloading Do512′s new app.
CONTEST: If you prefer a more "guaranteed entry" kind of thing, you can enter to win a pair of fancy guest list spots through SOTO by sending an email HERE.  I'll pick a winner Friday morning.
And now, more good shows!
Tonight:
Thee Oh Sees, Spray Paint, Future Death at Hotel Vegas
Destroyer, Jennifer Castle at the Mohawk
Ratatat, Hot Sugar at ACL Live at the Moody Theater
Thundercat at Holy Mountain
Langhorne Slim & The Law at the Scoot Inn
Thursday:
This Will Destroy You at Holy Mountain
Friday:
Hard Proof, Magna Carda, Major Major Major, Chipper Jones, Mobley at Holy Mountain
Budos Band at the Mohawk
Yonatan Gat, Tele Novella, Big Bill, The Harms, The Rotten Mangos at the Sahara Lounge
MS MR, Circa Waves, Crater at Emo's
Saturday:
A Giant Dog, The Crack Pipes, Sleeping Pills at Hotel Vegas
Eagle Claw, Not in the Face, Feral Future, Tia Carrera, Destroyer of Light at Holy Mountain
Other Lovers, Jackie Venson, Ray Prim at The Blackheart
Blind Pets, ThinkNoThink at Austin Beer Garden Brewing Co.
Sunday:
Mike and the Moonpies, East Cameron Folkcore, Harvest Thieves, Ben Ballinger at Holy Mountain