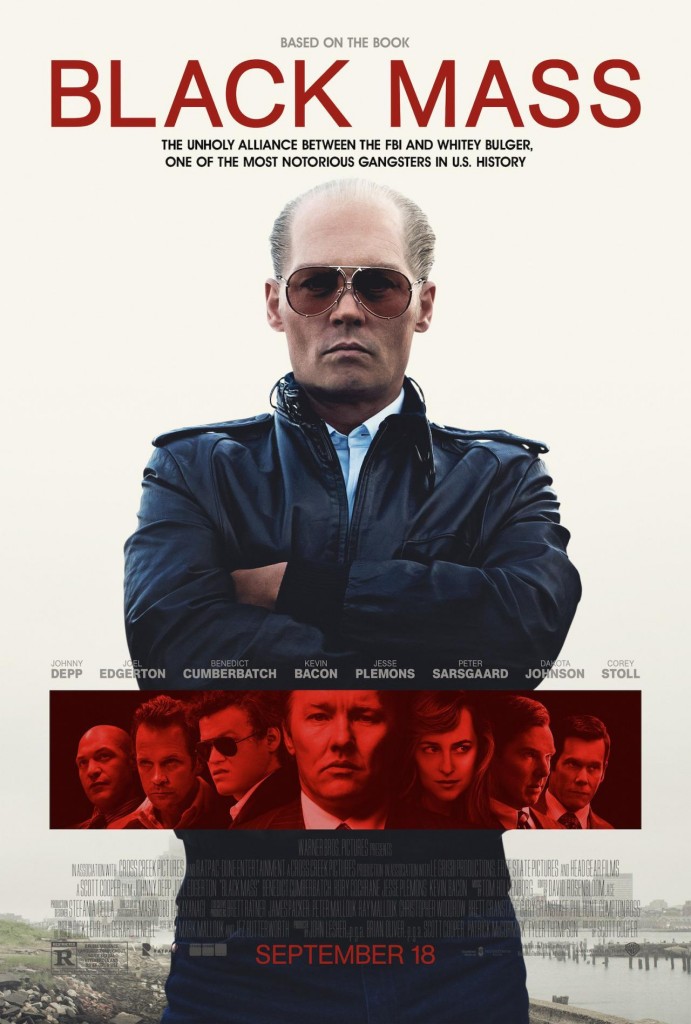 The Impression:
I don't know if there's been a more invigorating trailer this year than the one for Scott Cooper's newest film Black Mass. I mean sure, it features Johnny Depp not in some sort of hideous face paint, but, from everything I've seen, it might be a new leaf being turned.
The Reality:
From a superficial standpoint, Black Mass is a fantastic film. Johnny Depp as Whitey Bulger turns in his best performance since he started shifting towards kabuki theater. The supporting cast is across the board excellent with standout performances by Joel Edgerton as the success-obsessed cowboy cop John Connolly and Benedict Cumberbatch as a powerful politician and Bulger's brother. The cinematography is gorgeous, Masanobu Takayanagi turns on his slower, more cerebral Scorsese filter and each scene incrementally threatens to jump off the screen and strangle you. So why didn't I absolutely, one hundred percent love this movie? It doesn't have much of a soul. As good as Depp is, and as good as the cast around him is, the script, or director Scott Cooper's approach to the script, never transcends the trappings of the story. It's a great story – a truly evil man working the government in an alliance – but because Cooper and screenwriter Mark Mallouk never dig deep enough into the motivations of the characters present, it can't ever become anything more than a well made film, albeit one lacking an entirely formed soul.
The Lesson:
I have to say that I think our history of flashy gangster flicks has desensitized our audiences to a dangerous point. This isn't a funny movie, almost ever, but time and time again throughout the screening people laughed as Bulger murdered and murdered and murdered. It was, at times, more chilling than the pale blue of Depp's enhanced eyeballs.