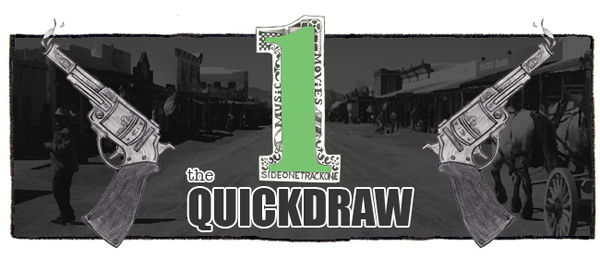 Music!  Enjoy.
:Ratatat – Abrasive:  Here's the new single off of Ratatat's upcoming album.  I'm assuming that titling it Abrasive was some kind of inside joke because it's immaculately crafted and a total joy to listen to.  Magnifique is due out July 17 via XL Recordings.
:Weaves – Tick:  Shame on me for missing out on this squirrely little jam by Weaves when it was released a couple of weeks back.  It's really damn good.  I believe the band's debut album will be out later this year.  It'll probably be great.
:Parquet Courts – Pretty Girls (Joey Pizza Slice Cover):  "Sunshine is a mother fucker/Pretty girls is a mother fucker/Happiness is a mother fucker"  Now that's a positive message!  Parquet Court's split 7″ with Joey Pizza Slice (they cover each other on it) is due out August 11 via Wharf Cat.
:Cherry Glazerr – Sip 'O Poison:  The Adult Swim Singles series is back!  I've always liked how it allows bands to operate outside of their usual comfort zone, and Cherry Glazerr definitely are doing that here.  I didn't think they had such an aggressive sound in them.
:Beck – Dreams:  I know it's only June, but I'm pretty certain we can go ahead and label this new one from Beck as the definitive song of this summer.  What an immensely infectious effort it is.  The Dreams single is out now.