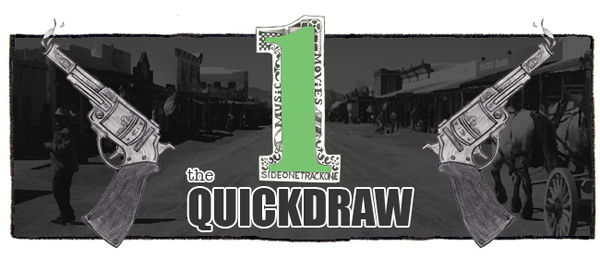 Music!  Enjoy.
:White Reaper – I Don't Think She Cares:  I need all of you to hurry up and jump on the White Reaper bandwagon.  They're too rad to not be getting talked about all the time.  As for this new single, it is, of course, fiercely infectious.  White Reaper Does It Again is due out July 17 via Polyvinyl.
:Mac DeMarco – The Way You'd Love Her:  This breezy throwback from Mac DeMarco is such an ear pleaser.  I suspect that I won't be taking it off repeat anytime soon.  The Another One mini-LP is due out August 7 via Captured Tracks.  See Mac at Stubb's on October 20.
:Haelos – Earth Not Above:  Yesterday I came across this song by Haelos in my inbox and quickly fell for it.  I like that it's big, well crafted and kind of moody.  The Earth Not Above EP is due out June 1 via Matador.
:Mas Ysa – Margarita:  Thomas Arsenault (aka Mas Ysa) is currently a big favorite of mine.  I love his semi-quaky vocal style and I think his arrangements are stellar.  This new track is a stunner.  Seraph is due out June 24 via Downtown Records.  See Thomas at Red 7 on July 17.
:Astronautalis – Papillon:  "It ain't a fucking party if you do it every night."  Astronautalis is a good dude (or at least seems to be) with a good message.  I'll support that any day.   This one is an outtake, so grab it while you can.