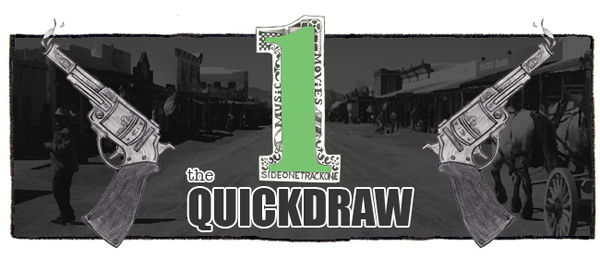 Music!  Enjoy.
:Bop English – Struck Matches:  Of the three singles that have been released off of the debut LP from Bop English (James Petralli of White Denim), this one is my favorite.  I love the way it moves.  Constant Bop is due out April 21 via Downtown Records.
:Tame Impala – 'Cause I'm A Man:  Over the weekend Tame Impala officially announced a new album and released this "official" single.  It's a psychedelic slow burner that's worth all your attention.  Currents will be out later this year via Interscope.
:Annabel – Everything:  Overall, the return of emo continues to somewhat baffle me, but I'd be a liar if I said I didn't like some of what's come out of the genre's comeback.  For instance, this Annabel track, which feels super genuine and is just about perfect.  Having It All is expected to be released in May via Tiny Engines.
:Speedy Ortiz – Puffer:  If you've been wanting to hear something different from Speedy Ortiz, then you should give this song a listen.  It's less of an off-kilter anthem and more of an alt-rock crawler.  Foil Deer will be released on April 21 via Carpark.
:Part Time – Fallin' 4 U:  This lo-fi pop tune from Part Time is so great.  For whatever reason I find it to be rather whimsical, and then there's the way that I have yet to be able to get it out of my head.  Virgo's Maze is due out May 19 via Burger Records.