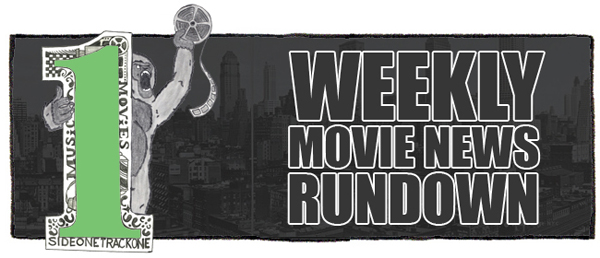 Time for your weekly movie news update!  Below you'll find a slew of sentences meant to provide a brief glimpse of what's been going on over the past week in movieland.  If something leaves you desperate for more info, then my advice is to do a little extra research on one or all of the following fantastic sites:  Latino Review, Dark Horizons, Ain't It Cool News, CHUD and/or JoBlo.  Read on!
Rogue One is the official name of the first Star Wars spinoff film.  Gareth Edwards (Godzilla) will direct.  Felicity Jones (Theory Of Everything) will star.
Disney has officially announced Frozen 2.
Rings will be a prequel to The Ring.  F. Javier Gutierrez (Evil Dead 2013) is set to direct.
John Lasseter and Josh Cooley will co-direct Toy Story 4.
Tim Burton is set to direct a live-action version of Dumbo.
Tron 3 will reportedly start shooting later this year.  Joseph Kosinski is expected to return to direct the sequel.
Eddie Murphy has joined the cast of Lee Daniels' Richard Pryor biopic.  Mike Epps is set to star in the film.
Josh Gad will portray La Fou (Gaston's sidekick) in the live action version of Beauty And The Beast.
Jamie Foxx recently let it slip that Martin Scorsese is going to direct him in a Mike Tyson biopic.
Joe Carnahan will write and direct Motorcade.  The story is said to be centered around terrorists attacking the President's motorcade.
Kate Mara is set to star in Morgan, which is said to be about a risk-management consultant who must decider whether or not to terminate an at-risk artificial being.  Luke Scott (Ridley's son) will direct.
Ruben Fleischer will direct Miles Teller in The Life And Times Of The Stopwatch Gang.  It's based on the true story of a trio of Canadian bank robbers.
Rumor has it that Warner Bros. are interested in casting Chris Pine as the lead in the Green Lantern reboot.
This Week's Notable Trailers