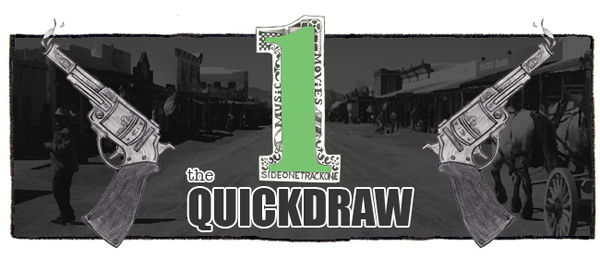 Music!  Enjoy.
:M.I.A. – CanSeeCanDo:  Over the weekend M.I.A. randomly released this track.  It's not a banger by any means, but it has a slick sound and is an entertaining effort.  No official word yet on a new album, but I assume one is coming soon.
:Joanna Gruesome – Honestly Do Yr Worst:  Here's the latest sugary-sweet-but-also-fierce single from Joanna Gruesome's new album.  I really wish they were playing SXSW.  Peanut Butter is due out May 19 via Slumberland Records.
:Thee Oh Sees – Web:  It's a new year, so of course Thee Oh Sees have readied a new album.  They've always been a lively act, but I think this is a bit more dynamic than they've sounded in a while.  Manipulator Defeated At Last is due out May 18 via Castle Face.
:Westkust – Swirl:  While do some browsing I came across this "best new track" over at Pitchfork.  I love the guy/girl vocal combo and the wall of sound that's perfectly situated just behind them.  Westkust's Last Forever will be released on April 22.
:Chastity Belt – Joke:  I'm finally starting to come around on Chastity Belt.  This relaxed track kind of meanders, but I think it's a gem.  Time To Go Home is due out March 21 via Hardly Art.  The band is set to open for Courtney Barnett at the Mohawk on June 5.