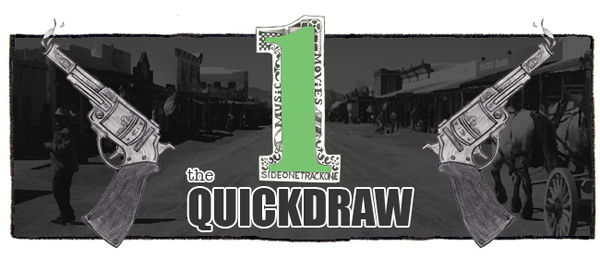 Music!  Enjoy.
:Icky Blossoms – In Folds:  I didn't really connect with Icky Blossoms' 2012 debut, but I'm all about this new single of theirs.  It's a fantastic dance pop tune that pretty much dominated my weekend.  Mask is due out May 12 via Saddle Creek.
:Turbo Fruits – Don't Let Me Break Your Heart Again:  I was hoping Turbo Fruits would let loose another single before SXSW.  This track is less moody and a lot catchier than the one that came before it.  No Control is due out April 20 via Melvin Records/Thirty Tigers.
:The Go! Team – What D'You Say:  Is it just me or is the upcoming Go! Team album kind of flying under the radar?  I think the first three songs released off of it (that includes this one) have all been really good, but I've yet to come across anyone who has it pegged as a priority.  Maybe folks will perk up once The Scene Between is actually out on March 24 via Memphis Industries.
:Fred Thomas – Cops Don't Care Pt. II:  Here's the latest rambler from Fred Thomas (of Saturday Looks Good To Me).  He kind of sounds as though he's just spewing out stuff he scribbled in a journal, but I can't help but find it all really endearing.  All Are Saved is due out April 7 via Polyvinyl.
:Night Drive – Easy To Lie (Original Mix):  This is a rather inspired slice of synth-filled goodness from Austin's own Night Drive.  A full length from the duo is coming at some point this year, and I'm expecting it to be really good.  The Easy To Lie single is out now on Sound Control Records.