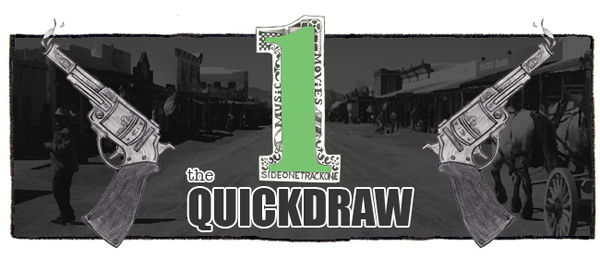 Music!  Enjoy.
:Black Milk – I Guess:  Black Milk recently released this infectious track in an effort to make sure you know that he's now out on tour  So, do him a solid and give it good listen, then see if he's coming to a town near you.
:Wire – Split Your Ends:  Here's the latest rather sharp single to be released off of Wire's upcoming album.  Maybe it's time for all of us to get legit excited about the LP.  The band's self titled effort is due out April 21 via Pinkflag.
:Blur – There Are Too Many Of Us:  I initially found this new one from Blur to be a little lacking, but it's grown on me.  The arrangement is fantastic, and Damon Albarn's vocals are oddly entrancing.  The Magic Whip is due out April 27.
:Zero 7 – 400 Blows:  This Zero 7 track has been lodged in my head for the last few days.  It's really well crafted and deserving of any dedicated headphone-time you're willing to spend with it.  Look for EP 3 April 13 via Make Records.
:James Murphy – We Used To Dance:  If SXSW turned you into a mumbling burnout, then this spacious instrumental track should help bring you back.  On another note, I love it when James Murphy dials things back.  The While We're Young soundtrack is due out March 24 via Milan Records.