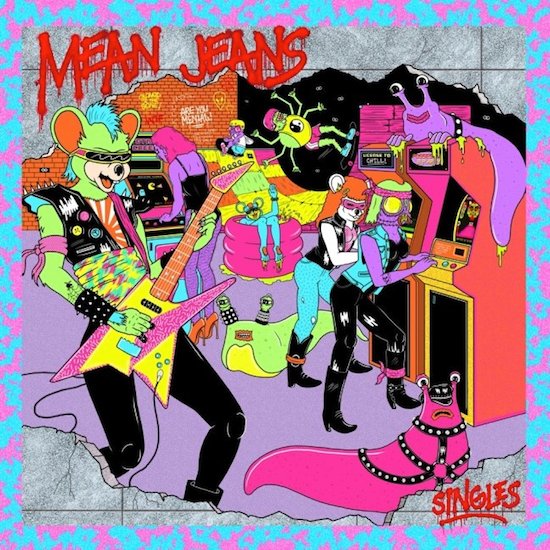 Rock has a long history of bands with ludicrous names that write ridiculous songs. I grew up listening to the Dead Milkmen, Dead Kennedys, and Buttholes Surfers. Bands like Diarrhea Planet, Joanna Gruesome, and, of course, Hoobastank, have succeeded them. I am not ashamed of my love of such music. These groups aren't trying to be the next Radiohead; they just want to have fun. Frankly, rock music (and especially indie music) could benefit from not taking itself so seriously.
One band that fits this fit genre (if you want to call it that) is Mean Jeans. Their songs are short, hilarious blasts of party punk rock. Each Mean Jeans album is catchy and amusing but you probably need to see them live to fully appreciate the greatness of the band. Each show is a sweaty and chaotic affair that will leave you feeling totally enthralled.
So of course I was delighted to receive an unexpected St. Patrick's Day gift when Mean Jeans released a 20-song collection of singles, compilation tracks, and some covers. I've been listening to it a lot and it truly is the band at their very best. The music spans their entire career and it does a great job of encapsulating everything I love about this band. If you enjoy these tracks, I'm sure you'll love the full compilation.
:Mean Jeans – I Think U Stink:
:Mean Jeans – Tears In My Beers: