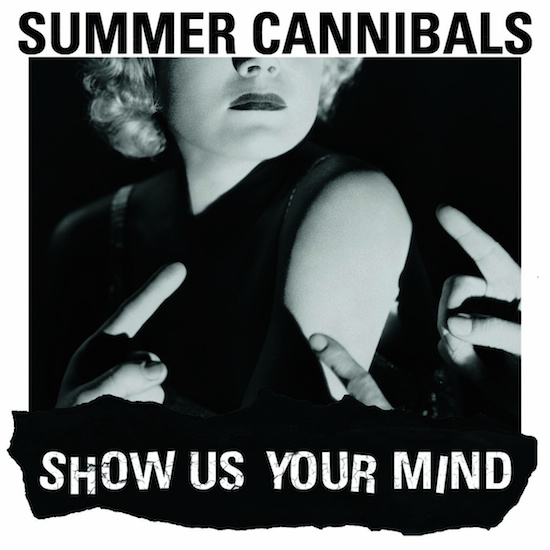 There's less than a month until we gorge ourselves on beer, tacos, and live music for five straight days. Sorting out which bands to see and which to skip during SXSW is a big task, so I'm here to give you one for the "must see" list.
Summer Cannibals are a Portland quartet formed in 2012 by Jessica Boudreaux and Marc Swart. A Patti Smith song inspired the name and I'm positive the poet punk would highly approve of Summer Cannibals' fiery attitude and fuzzed out sound.
After a brief break, the band is back with their sophomore release Show Us Your Mind (out March 3). The new album, produced by Larry Crane (Sleater-Kinney, The Decemberists, Death Cab for Cutie, Elliot Smith), is a follow up to their debut, No Makeup.  While you can hear the influence of bands such as Sleater-Kinney, the Cannibals sound is more akin to The Muffs or The Runaways. Show Us Your Mind is pure pop punk with big guitars, and it's superb from start to finish.
Don't be kicking yourself when SX ends and you missed the killer Summer Cannibals set people are talking about! Here are the first of what hopes to be numerous shows during SXSW – March 20 at The Portland Party (day) & The CD Baby Official Showcase (night)
:Summer Cannibals – Something New: