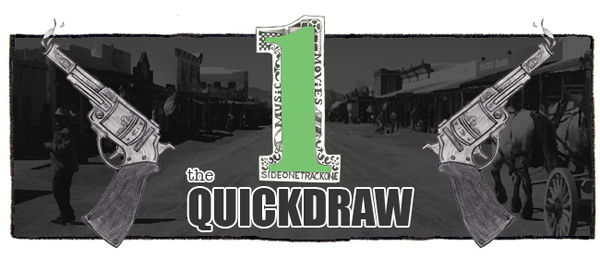 Music!  Enjoy.
:Speedy Ortiz – Raising The Skate:  "I'm not bossy/I'm the boss."  I'm forever in love with Speedy Ortiz, and it's not just because of their on-point 90s-rock sound, it's also the songwriting.  Sadie Dupuis is brilliant.  Foil Deer is due out April 21 via Carpark Records.  See the band at Red 7 on May 15.
:Unknown Mortal Orchestra – Multi-Love:  I've yet to decide exactly where I stand when it comes to Unknown Mortal Orchestra.  I like a few songs a lot (like this one), but have yet to love any of their albums.  They are great live, though.  Guess I'll see how I react when Multi-Love gets released on May 26 via Jagjaguwar.
:Wire – Joust And Jostle:  Wire just keep rolling on.  The veteran act have readied their 13th full length, and this is the first single off of it.  I think it's a melodic gem.  The band will release a self titled album on April 21 via Pinkflag.
:Joanna Gruesome – Last Year:  I know that Joanna Gruesome comes loaded with various novelties (a silly name, a schizo sound that's both wildly fierce and sugary sweet), but I love them anyways.  It's fun to listen to people who are having fun, you know?  Peanut Butter is due out June 2 via Slumberland.
:The Go! Team – Blowtorch:  The title track off of The Go! Team's upcoming LP has been out for a while now, but apparently this jangly pop tune is actually the lead single.  What?  Anyhow, I dig it and remain excited about their new album.  The Scene Between is due out March 24 via Memphis Industries.