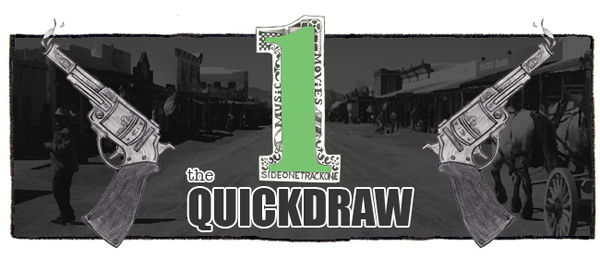 Music!  Enjoy.
:Courtney Barnett – Pedestrian At Best:  I can't stop listening to this whip-smart new one from Courtney Barnett.  I won't at all be surprised if her upcoming album ends up dominating me.  Sometimes I Sit And Think, And Sometimes I Just Sit Out will be released on March 24 via Mom + Pop.
:The King Khan And BBQ Show – Illuminations:  Whenever a King Khan And The BBQ Show press release pops up in my inbox, I get excited.  Sure, there's no information in these emails that's actually useful, but they're funny and tend to contain really jangly, awesome tunes.  Bad News Boys is due out February 24 via In The Red.
:Quarterbacks – Knicks:  I think I'm finally ready to jump on Quarterbacks' bandwagon, and it's all because of this 55 second track.  It just oozes charm.  The band's self titled album is due out February 10 via Team Love/Double Whammy.
:Lower Dens – To Die In L.A.:  Before you hit play on this Lower Dens track, slap on some headphones.  It's a wonderfully produced effort, and you should lets its various layers exclusively fill your head.  Escape From Evil will be released on March 31 via Ribbon Music.
:Fred Thomas – Bad Blood:  Fred Thomas (from Saturday Looks Good To Me) just signed to Polyvinyl.  This first single off of his solo debut is rambly as hell and perhaps a bit pretentious, but I dig it.  All Are Saved is due out April 7.