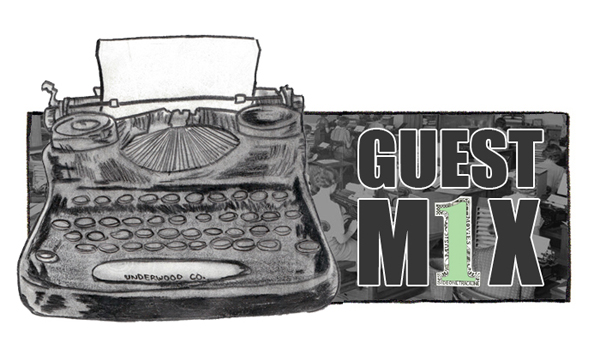 This month's Guest Mix is from Tom Nguyen of The Tontons!  Last year the band released a quality effort by the name of Make Out King And Other Stories Of Love.  You can catch them this live Thursday at Holy Mountain with Wild Moccasins and Tele Novella. Enjoy.
—
Howdy, this is Tom Nguyen. These are a few songs that I have been listening to lately. Making short lists like this is always hard, so I assembled this quickly in an attempt to not over think it. All of these are some solid tunes.
—
Jessica Pratt – Back, Baby
A friend showed me this song just the other day. Since then I have been listening to it constantly. It's so lush and beautiful.
—
Lower Dens – To Die in LA
I've been looking forward to some new Lower Dens music since the release of Nootropics.  This is the first single off the new record and it's dope.  Hits hard and has a huge chorus.
—
Yumi Zouma – A Long Walk Home For Parted Lovers
A sweet dream-pop song. All of the band's self titled EP is tight, so any song would be a good choice.
—
Native America – Like A Dream
My homies from NOLA, Native America.  They put a record a couple of months ago called Growing Up Wrong.  It is so good and all the recording is fantastic.   This song reminds of really early Who (band), before all that Baba O'Riley crap.
—
Pure X – Livin' the Dream
Best Austin Band.
—
The Bombay Royale – Wild Stallion Mountain
Australian Bollywood band. This song jams and has the best use of Horse Sound FX.
—
Bob Seger – Still the Same
For a while we couldn't decide if we liked Bob Seger. It started as a joke but then it quickly became apparent that the dude is good. We always play some Bob Seger to get us through those long tours.  This is guy inspired the song Purple Rain.  If that can't win you over, nothing will.