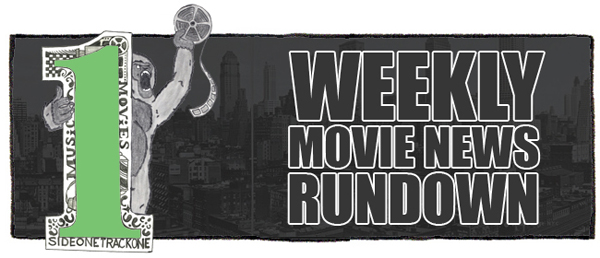 Time for your weekly movie news update!  Below you'll find a slew of sentences meant to provide a brief glimpse of what's been going on over the past week in movieland.  If something leaves you desperate for more info, then my advice is to do a little extra research on one or all of the following fantastic sites:  Latino Review, Dark Horizons, Ain't It Cool News, CHUD and/or JoBlo.  Read on!
The 2015 Oscar nominations are out.
Focus Features is moving forward with a Motley Crue biopic.  It will be based on The Dirt: Confessions Of The World's Most Notorious Band.  Jeff Tremaine (Jackass) will direct.
The Russo Brothers recently confirmed that Scarlett Johansson will appear in Captain America: Civil War.
Tom Hardy has dropped out of David Ayer's Suicide Squad.   Jake Gyllenhaal may replace him.
Tom Cruise and Doug Liman will re-team for a 1980s crime thriller titled Mena.  It will follow the story of Barry Seal, a fired commercial pilot who became a drug smuggler.
Alex Garland and Danny Boyle have reportedly had serious talks about doing 28 Months Later.
James Cameron has delayed the next Avatar film until 2017.
Rodrigo Santoro will portray Jesus Christ in Timur Bekmambetov's remake of Ben-Hur.
Brad Pitt, Ryan Gosling and Christian Bale will star in The Big Short: Inside The Doomsday Machine, which will cover the financial crisis of 2007-2010.  Adam McKay is set to direct and write the adaptation.
David Fincher may direct Ben Affleck in a remake of Hitchcock's Strangers On A Train.  Gillian Flynn (Gone Girl) is in talks to write the script.
DJ Caruso (I Am Number Four) may direct the next GI Joe movie.
Rumor has it that Spider-Man may show up in Avengers: Infinity War.
Jennifer Lawrence is set to star in The Dive.  Francis Lawrence (all of The Hunger Games films except the first one) is set to direct the film about free diver Audrey Mestre, who died while attempting to break a world record.
Michael Keaton may portray McDonald's tycoon Ray Kroc in The Founder, which will detail how the famous fast food chain came to be.  John Lee Hancock (Saving Mr. Banks) will direct.
John Kraskinski is set to star in Michael Bay's Benghazi movie 13 Hours.
Ron Howard's In The Heart Of The Sea has been delayed from March 13, 2015 to December 11, 2015.
Simon Kinberg may replace Gary Whitta as the writer of the first Star Wars spin-off film.  Gareth Edwards is still set to direct.
Patrick Stewart recently noted that he and Ian McKellen will not appear in X-Men: Apocalypse.
Frank Darabont is no longer attached to direct Snow White And The Huntsman 2 due to creative differences.
There's been some rumblings that Josh Trank's Fantastic Four needs major reshoots.
This Week's Notable Trailers