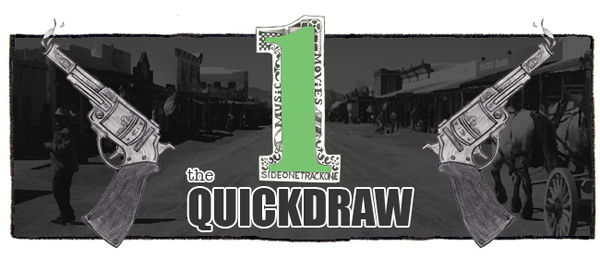 Music!  Enjoy.
:St. Vincent – Bad Believer:  Because you asked for it (that was you, right?), a deluxe edition of St. Vincent's self titled album is on the way.  The bonus material consists of this snazzy new track, a b-side, a remix and a two-song single that was put out on Record Store Day.  Should be neat.  Look for it on February 9 via Loma Vista.
:The Cribs – An Ivory Hand:  Believe it or not, it's been nearly 10 years since The Cribs put out the very Franz Ferdinand-esque track Hey Scenesters.  And to think that way back then I figured they were just cashing in on a popular sound and wouldn't be around long!  Ha.  This solid pop rock tune is off of For All My Sisters, which will be released on March 23.
:Walker Lukens – Every Night:  The Austin-based Walker Lukens went with Jim Eno (of Spoon) as the producer of his new album, and it would appear as though that was a great move.  This first single is infectious as hell.  Keep an eye out for Baked Goods later this year.
:Mew – Satellites:  While I can't claim to be the world's biggest fan of Mew, I'm still fairly excited about/interested in their upcoming LP.  Accessible prog rock is good for the world.  The band will release Plus Minus on April 27.
:Jose Gonzalez – Leaf Off/The Cave:  Singer/songwriter supreme Jose Gonzalez has put together his first solo effort since 2007′s In Our Nature.  The guy is an incredible artist, so I'm just going to go ahead and say it'll be a fantastic album.  Vestiges & Claws is due out February 17 via Mute.