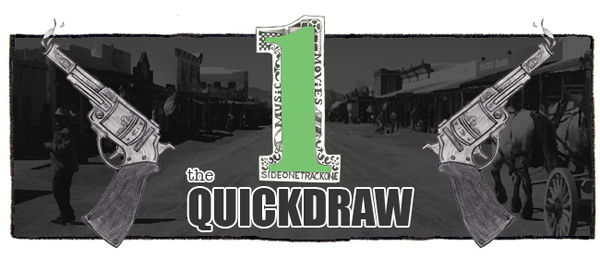 SOTO is back!  Naturally, taking a month to engage in year-end lists and lengthy naps means I missed some stuff, so before I go all in on 2015 I'm sharing some interesting singles that were released in December.  There will be 10 tracks today and another 10 tomorrow.  Enjoy.
:Purity Ring – Push Pull:  I realize this is just one track off of Purity Ring's impending sophomore effort, but it sure does seem as though they've dialed things back to sound more like Chvrches.  It could be a move that works for them.  This first single is certainly far from bad.  The band's currently untitled LP is expected out later this year via 4AD.
:A Sunny Day In Glasgow – In Love With Useless (The Timeless Geometry In The Tradition Of Passing) (Fang Island Remix):  If the original version of this song (and it's wildly blissful ways) has always proved to be a bit overwhelming for you, then Fang Island's relaxed take on it will probably delight your ears.  This remix is a one-off, so grab it while you can.
:Twin Shadow – Turn Me Up:  George Lewis Jr. (aka Twin Shadow) has made the jump to Warner Bros and is now officially set to release a follow-up to 2012′s Confess.  My guess is that it will be a wonderfully dramatic effort that I listen to far too often.  Eclipse is due out March 17 via Warner Bros.
:Sleater-Kinney – Surface Envy:  The #1 album on my "must have immediately" list is Sleater-Kinney's new one.  They're an absolute favorite of mine, and I can't wait to indulge in their reunion tunes.  No Cities To Love is due out January 20 via Sub Pop.
:Dan Deacon – Feel The Lightning:  The always interesting Dan Deacon is back with a new album.  This track is weirdly accessible, and I'm super impressed that it's 100% Deacon (even the "lady" vocals are actually him).  Gliss Riffer is due out February 24 via Domino.
:Knifight – Young Lovers:  Knifight are one of my favorite Austin bands.  I love their big, intense post punk sound and the way that it aims to dominate you.  You'll see what I mean when you hit play on this heavy tune.  V will be released on February 10.
:Doomtree – Gray Duck:  POS and his talented cohorts have rallied together for another Doomtree album, and I think it's going to play well for those of you who fell in love with Run The Jewels-esque hip hop last year.  All Hands is due out January 27 via Doomtree Records.
:Menace Beach – Tastes Like Medicine:  The 90s lover in me is all about Menace Beach.  The band shares their name with an NES game, and their indie rock sound is definitely a fitting tribute to that decade.  Ratworld is due out January 27 via Memphis Industries.
:Metric – The Fatal Gift:  It doesn't seem as though Emily Haines intends on putting out another solo effort, so we're all just going to have to make due with this beautiful slow-burner from her main squeeze Metric.  By the way, Haines says this unfinished track "stands alone" so you should snatch it up while it's readily available.
:Amen Dunes – Song To The Siren:  Here's Amen Dunes covering This Mortal Coil's cover of a Tim Buckley song.  Why the whole roundabout approach?  I have no clue.  I only care about it being a stunning track.  Share it with everyone.  The Cowboy Worship EP is due out January 20 via Sacred Bones.