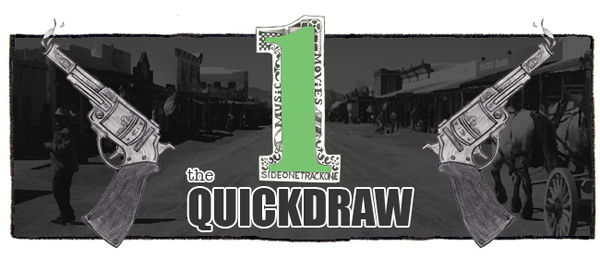 Music!  Enjoy.
:The King Khan And BBQ Show – Alone Again:  It took an eternity, but The King Khan And BBQ Show have officially reunited and readied a new album.  If we're lucky, all of the songs it will be as good as this jangly retro rocker.  Bad News Boys is due out February 24 via In The Red Records.
:Viet Cong – Silhouettes:  As of right now, my money is on Viet Cong to deliver the first great album of 2015.  They've got a really fantastic Wolf Parade-esque thing going on.  Look for the band's self titled full length on January 20 via Jagjaguwar.
:Screaming Females – Criminal Image:  Here's a meaty single from Screaming Females.  I'll be really surprised if their upcoming album doesn't bring in an enormous amount of new fans for them.  Rose Mountain is due out February 24 via Don Giovanni.
:The Dodos – Retriever:  San Francisco's The Dodos will soon put out their sixth full length.  SIXTH.  Where did all the time go?  In any case, this track is a more than solid slice of indie rock.  The band will release Individ on January 27 via Polyvinyl.  See them at the Parish on February 18.
:Twerps – I Don't Mind:  I love this 90s slacker rock throwback from Twerps.  Their upcoming LP wasn't really on my radar, but it's definitely there now.  Range Anxiety is due out January 27 via Merge.