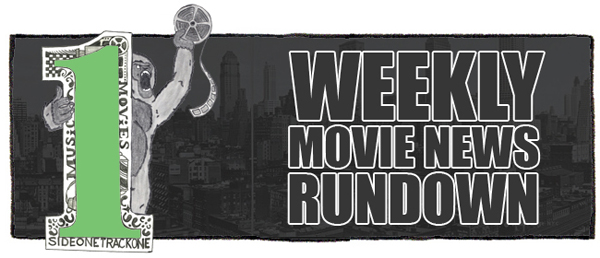 Time for your weekly movie news update!  Below you'll find a slew of sentences meant to provide a brief glimpse of what's been going on over the past week in movieland.  If something leaves you desperate for more info, then my advice is to do a little extra research on one or all of the following fantastic sites:  Latino Review, Dark Horizons, Ain't It Cool News, CHUD and/or JoBlo.  Read on!
Daniel Bruhl (Rush) is set to play a villain in Captain America: Civil War.
Mark Boal (Zero Dark Thirty) has been hired to write the script for the adaptation of Uncharted.
Jai Courtney (A Good Day To Die Hard) is said to be up for the role of Deadshot in Suicide Squad.
Michelle MacLaren (Breaking Bad, Game of Thrones) is rumored to be the top choice to direct Wonder Woman.
Justin Lin may return to the Fast And Furious franchise to direct a two-part finale.
Rawson Marshall Thurber (We're The Millers) is set to direct Dwayne Johnson and Kevin Hart in the buddy action comedy Central Intelligence.
Quentin Tarantino recently noted that he still intends to retire after his 10th film.
George Clooney, Julia Roberts and Jack O'Connell (Unbroken) may star in Jodie Foster's Money Monster.  It's said to center around a man who takes a stock picker hostage and threatens to kill him.
Jude Law is set for the main villain role in Guy Ritchie's Knights Of The Roundtable: King Arthur.
Christoph Waltz may join the cast of the next Bond film.
Park Chan-Wook will direct Second Son, which is reportedly a sci-fi film set in a futuristic world where neural microchip implants can store one's consciousness, leading to black market body-swapping.
Christopher Lambert has landed a role in the Coen Brothers' Hail, Caesar.
Shailene Woodley has joined the cast of Oliver Stone's currently untitled Edward Snowden film.
This Week's Notable Trailers