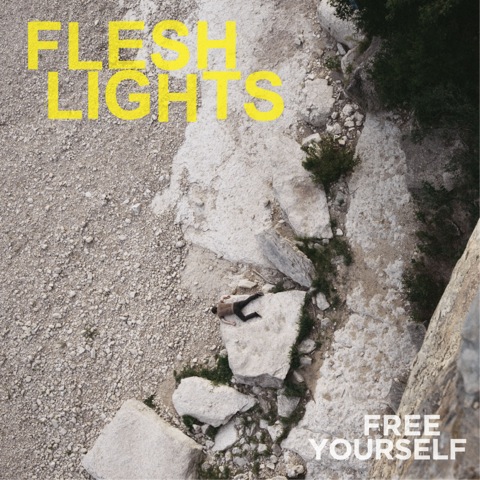 I love Flesh Lights,.  They're not just one of Austin's premier bands, but one of the best punk acts in this great nation.
Guitarist Max Vandever and cousin Elissa Ussery (drums) used to play as a duo, but they eventually joined up with bassist Jeremy Steen to form Flesh Lights. The group first appeared on my radar when I bought the Casual Victim Pile: Austin 2010, a brilliantly curated collection highlighting Austin's burgeoning punk and garage rock scene. It was packed with a lot of great songs, but Crush On You by the Flesh Lights was the standout for me. The band followed up their appearance on the compilation by releasing their debut full length, Pop Muscle, which ended up making my list of top albums in 2012.
The band recently released Free Yourself, their sophomore album, via 12XU. The record packs all of the power chords and hooks of the debut while also showing some new tricks. Flesh Lights are intent on growing as a band and it shows on this record. They are immensely talented songwriters and musicians, so it's no wonder Free Yourself is stellar from start to finish. I wasn't sure they could match their debut or the energy of their amazing live shows but they pulled it off – Free Yourself is a true musical achievement and worthy of your immediate attention.
:Flesh Lights – Middle Age:
:Flesh Lights – Just About Due: