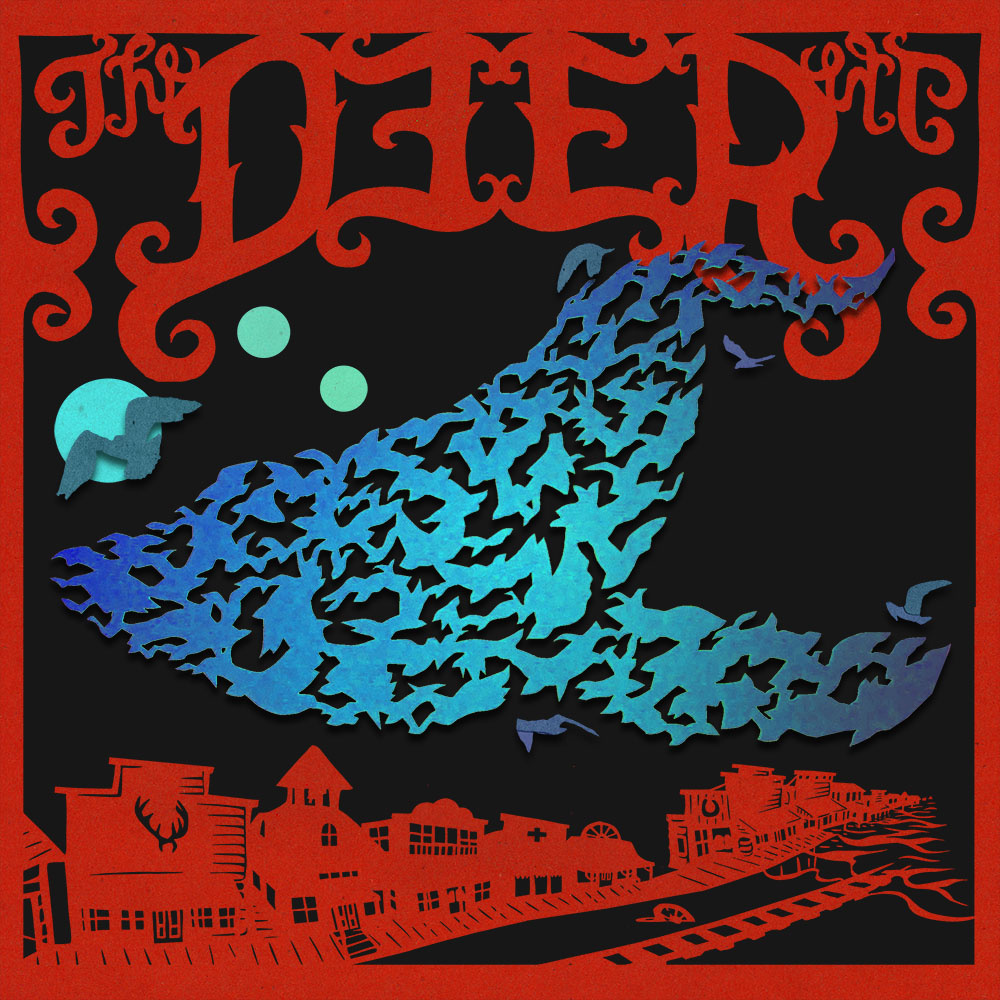 The Deer are Grace Park (The Blue Hit), guitarist Michael McLeod (Good Field), bassist Jesse Dalton (MilkDrive), and drummer/vocalist Alan Eckert (Dimitri's Ascent). I first heard this avant folk quartet in early 2013 when they released their debut album, An Argument For Observation, as Grace Park and The Deer. I became entranced with their lush, haunting melodies and layers of angelic harmonies. Later that year, they lost their dear friend and backup singer, Stephanie Bledsoe, in an accident. According to the band, this tragedy sparked a lot of change in their lives and songwriting. As part of this transformation, they've changed their name and are simply known now as The Deer.
This year has included a flurry of activity for the band – a handful of shows along with songwriting and recording leading to the upcoming release of their second album, On The Essence Of The Indomitable Spirit, in January 2015. The first single, Farther, is out now and the upcoming album is available for pre-order; you can get the large, beautifully-printed art booklet (including original paper cut designs from Grace Park) with a CD or just the digital album download. Either way you will receive a thank you gift for your support if you order early.
The Deer stand out due to its exquisite musicianship, songwriting craft, and camaraderie. I've enjoyed some of the newer songs in recent live performances and I'm looking forward to hearing more of the album soon. Also, Grace's artwork is outstanding. I think the album purchase is a worthy investment just for the art alone. Highly recommended!
:The Deer – Farther: