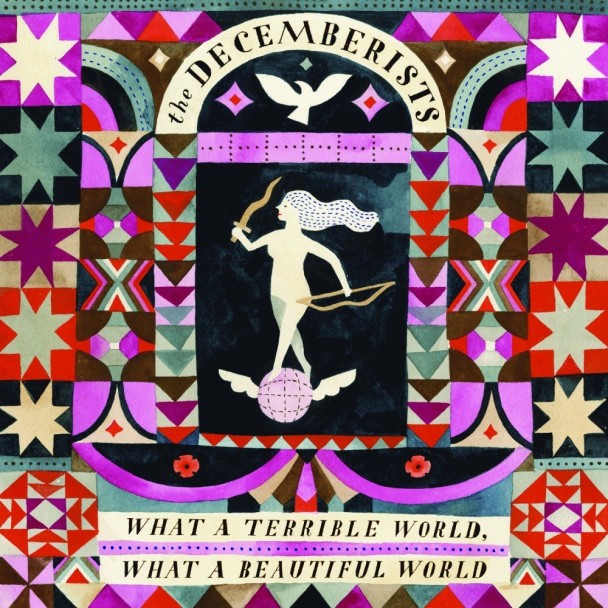 And just like that, The Decemberists are back.  I honestly can't claim to be a diehard fan of the band (some of their albums just don't work for me), but their last release was The King Is Dead way back in 2011 and it's hard to not feel as though their return is long overdue.  The first single off of the new full length awaits you below.  I think it's a rather pretty-sounding effort.  Enjoy.
:The Decemberists – Make You Better:
What A Terrible World, What A Beautiful World is due out January 20 via Capitol.
Bonus Video: