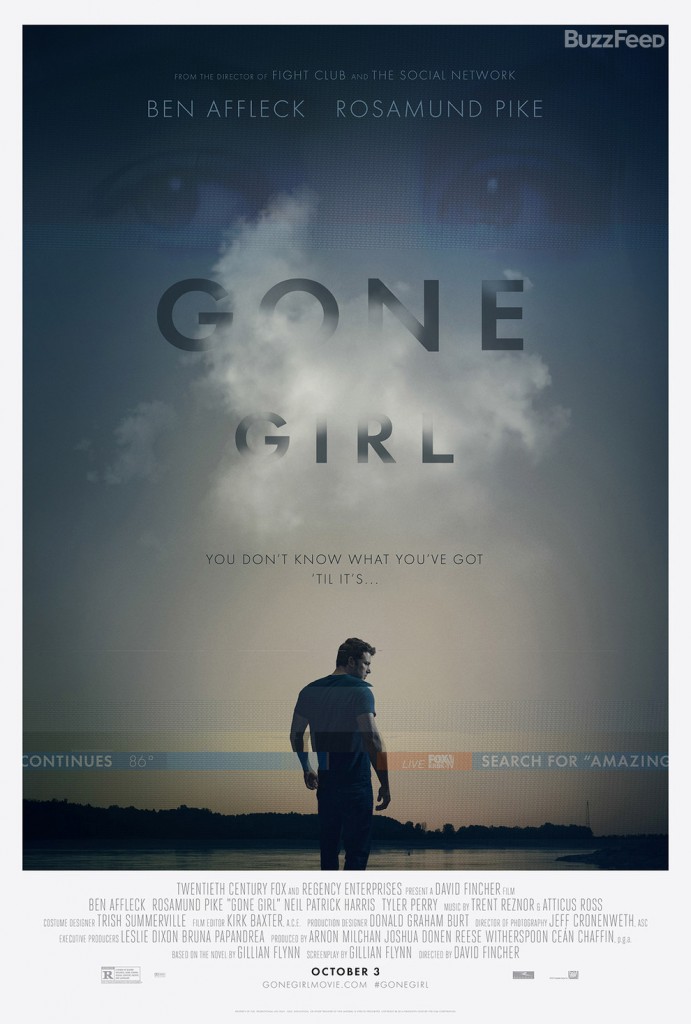 People are doing traditional-style reviews all over the web, so we decided to try something different.  In each "breakdown" we'll take a look at what a film's marketing led us to believe, how the movie actually played, and then what we learned from it all.  Read on!
The Impression:
The acclaimed David Fincher directs acclaimed stars Ben Affleck and Rosamund Pike in the big screen adaptation of the acclaimed book Gone Girl.  Greatness is expected.
The Reality:
My first item to note about Gone Girl is that you should go into it knowing as little about the story as you can.  The film features a variety of perfectly placed twists and turns, and knowing even one of them will take away from it.  And you don't want that.  You deserve everything that Gone Girl has to offer, and there is most definitely a lot there for the taking.  On one hand you have a murder mystery/crime thriller that is one of the most anxiety-filled wormholes I've been lead down in a long while, and then on the flip side of things there's a look at long-term relationships and what they do to the people in them.  And both, of course, are impeccably executed by David Fincher.  I don't recall a single moment in the movie where I wasn't just thoroughly impressed with his direction.  He's so damn brilliant!  But you knew that.  Anyhow, Gone Girl is the first great movie of the fall season, and you need to see it immediately.
The Lesson:
In Fincher I continue to trust.