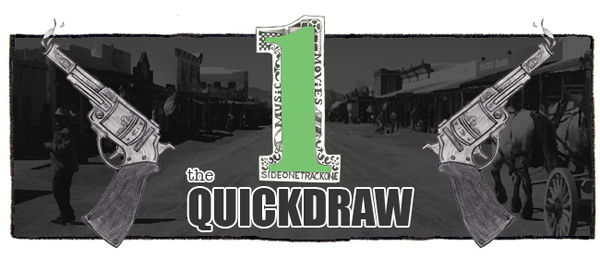 Music!  Enjoy.
:Bass Drum Of Death – For Blood:  The press releases for the new Bass Drum Of Death album have been interesting in that they blatantly admit the band's goal is to land a mainstream audience.  It's sort of refreshing, really.  There's usually some elaborate story that details how a "cleaned up sound" came about, but here it's just simply because the band wants more fans.  I can respect that.  Rip This is due October 7 via Innovative Leisure.
:Pity Sex – Acid Reflex:  For some reason it's taken an eternity for me to fully come around on Pity Sex.  They totally have that 90s rock sound that I adore on an almost obsessive level, so I don't know what I've been waiting for.  The band's split 7″ with Adventures is due out October 7 via Run For Cover Records.
:Happy Diving – Sad Planet:  Happy Diving are a band out of the Bay Area that I like a lot.  This new track of theirs sees them giving a bit of a shout out to the Weezer from way back, and I think it's pretty rad.  Look for Big World to be released on October 21 via Father/Daughter Records.
:Little Big League – Tropical Jinx:  I haven't at all been on the hunt for a warmer version of Speedy Ortiz, but Little Big League are exactly that and somehow I feel like it's exactly what I've been waiting for.  I blame Michelle Zauner's alluring voice for all of it.  Tropical Jinx will be released on October 14 via Run For Cover Records.
:King Tuff – Headbanger:  This song features some immensely goofy/lame songwriting, but it's catchy and fun so I'm sharing it.  On a related note, I can't wait to hear slick rock numbers like this one played alongside King Tuff's older, more psychedelic efforts.   Sub Pop will release Black Moon Spell on September 23.