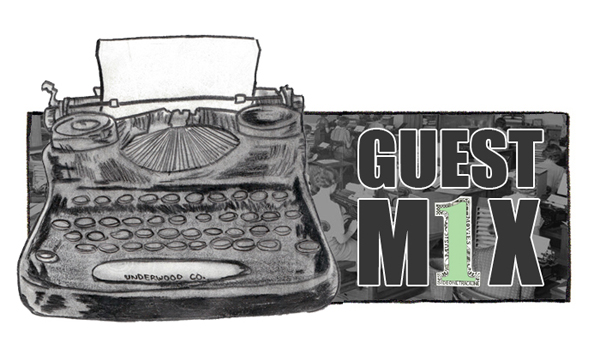 The SOTO staff eats up enough of your time, so every now again we like to bring in a guest.  This month it's Ramesh (formerly of Voxtrot).  Earlier this year he put out an album titled The King, and next Thursday (9/18) he'll be the celebrating the vinyl release of it at the Belmont with our blog pals Austin Town Hall.
Ramesh here.  I call this mix THE VIBRATION.
:THE VIBRATION:
:Frank O'Hara – The Poet:  My friend Rosie introduced me to Frank about two years ago. His poetry is subtle and real, and really speaks to my time in New York.
:Aphex Twin – Xtal:  I first heard this song when I lived in Glasgow. For me it is freshness, joy, the future, and memory combined into one song.
:Mulatu Astatke – Tezeta:  This may well be the most pleasant song of all time.  According to Addis Rumble, "In Amharic, Tezeta translates into memory but it has a deeper meaning to it … it conveys a sense of longing and nostalgia lost in translation."
:Booka Shade – In White Rooms:  First heard Optimo play this at the Key Festival (RIP) in King's Cross, London about seven years ago. Pure minimal stunner.
:Le Youth – C O O L:  Good groove. Good sample. Good time.
:Thom Yorke – Ingenue (Live on Jonathan Ross):  Fell in love with this track from the moment I saw the video, then heard this live version and fell HOPELESSLY in love.
:Underworld – To Heal:  Sometimes this comes on Pandora when I'm running. 'Tis a good song for perspective, appreciation, and distance.
:Dvorak – Piano Trio No. 4 'Dumky' In E Minor Opus 90, B166, II Poco Adagio – Vivace:  Heard this on the car radio leaving rehearsal the other day, just as Mother Nature was bringing us into the magic hour. It really cast a golden light over Texas, highlighting the wonder of simple pleasures.