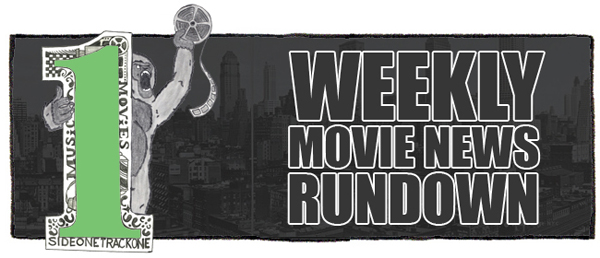 Time for your weekly movie news update!  Below you'll find a slew of sentences meant to provide a brief glimpse of what's been going on over the past week in movieland.  If something leaves you desperate for more info, then my advice is to do a little extra research on one or all of the following fantastic sites:  Latino Review, Dark Horizons, Ain't It Cool News, CHUD and/or JoBlo.  Read on!
Matthew McConaughey may portray Randall Flag in the upcoming adaptation of Stephen King's The Stand.  Josh Boone (The Fault In Our Stars) is attached to direct.
Cate Blanchett, Christian Bale and Benedict Cumberbatch have joined the cast of Jungle Book: Origins.  The film will be Andy Serkis' directorial debut.
Akiva Goldsman is reportedly in talks to pen the script for The Ring 3D.
Shane Black is set to direct the adaptation of William Murphy's book series The Destroyer.  The books are centered around a character named Remo Williams, who works for a top secret branch of the US government.
David Yates may direct the first entry in the Harry Potter spin-off trilogy, Fantastic Beasts And Where To Find Them.
Zach Lipovsky (Leprechaun: Origins) has been hired to direct the adaptation of the zombie-centric video game Dead Rising.
Relativity Studios have started working on a sequel for The November Man.  Pierce Brosnan will reprise his role.
Ving Rhames has signed on to appear in Missions Impossible 5.
Steve Martin may star in Disney's Magic Camp.  The movie is said to be about a straight-laced banker who returns to his childhood camp as a counselor.
Andrew Dominik (Killing Me Softly) is set to write a 3D remake of Shaolin Temple.  Justin Lin is expected to direct.
Rumor has it that Jennifer Lawrence has landed a role in Quentin Tarantino's The Hateful Eight.
Mark Wahlberg may star in a movie based on the Deepwater Horizon oil spill.
Todd Phillips (The Hangover trilogy) may direct Bradley Cooper in an adaptation of the pulp novel series The Executioner, which follows anti-terrorist operative Mack Bolan.
Kevin Smith will direct Johnny Depp in Yoga Hosers.  It's said to follow two Canadian teenage girls who join forces with an investigator to battle a threat to the Earth.
Paul Giamatti will portray Ruthless Records co-founder and NWA manager Jerry Heller in Straight Outta Compton.
Edgar Wright, Simon Pegg and Nick Frost recently noted that they're in the very early stages of what could be another loosely connected trilogy.
This Week's Notable Trailers