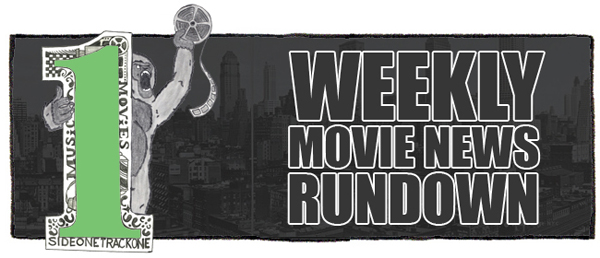 Time for your weekly movie news update!  Below you'll find a slew of sentences meant to provide a brief glimpse of what's been going on over the past week in movieland.  If something leaves you desperate for more info, then my advice is to do a little extra research on one or all of the following fantastic sites:  Latino Review, Dark Horizons, Ain't It Cool News, CHUD and/or JoBlo.  Read on!
Godzilla 2 has been given a release date of June 8, 2018.  Gareth Edwards will return to direct the sequel.
Martin Lawrence recently said that Bad Boys 3 is going to happen.
Tom Hiddleston may star in Timur Bekmambetov's remake of Ben-Hur.
Kevin Costner, Ryan Reynolds, Gary Oldman, Gal Gadot and Tommy Lee Jones will star in Criminals.  The film is said to center around a prison inmate who is given a dead CIA operative's memories so that he stop a diabolical plot.
Will Beall (Gangster Squad) and Kurt Johnstad (300) have been hired to pen individual scripts for Aquaman.  The best one will get made.
Vin Diesel let it slip that he may star in an Inhumans film for Marvel.
Teenage Mutant Ninja Turtles 2 will arrive in theaters on June 6, 2016.
Sylvester Stallone recently noted that he's begun to train for Rambo V.
The Brad Pitt-lead Fury will now be released on October 17 instead of November 14.
Rumor has it that Michael Bay will pass on directing Transformers 5.
If you'd like to engage in some Star Wars: Episode VII spoilers, there's plenty to be had here, here, here and here.
This Week's Notable Trailers