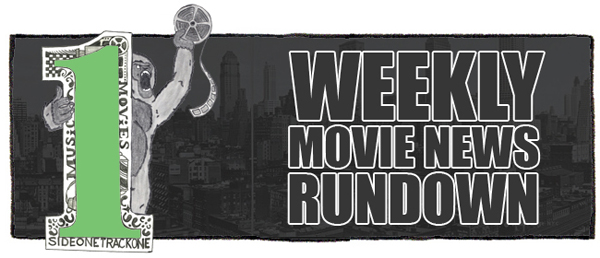 Time for your weekly movie news update!  Below you'll find a slew of sentences meant to provide a brief glimpse of what's been going on over the past week in movieland.  If something leaves you desperate for more info, then my advice is to do a little extra research on one or all of the following fantastic sites:  Latino Review, Dark Horizons, Ain't It Cool News, CHUD and/or JoBlo.  Read on!
Mark Romanek is reportedly in talks to direct Overlook Hotel, the prequel to The Shining, for Warner Bros.
F. Javier Guiterrez (from the upcoming remake of The Crow) has been hired to direct The Ring 3.
Akiva Goldsman, Joby Harold and Tory Tunnell are set to produce an adaptation of the game Space Invaders.
Christina Chong (24: Live Another Day) has joined the cast of Star Wars: Episode VII.
Ron Howard will direct a documentary on the Beatles' early touring years.
Christian Bale may star in James Mangold's adaptation of John D. MacDonald's The Deep Blue Goodbye.
Jon Favreau has cast newcomer Neel Sethi as Mogli in his live action version of The Jungle Book.
Angelina Jolie will direct Brad Pitt in By The Sea.  The movie is said to be a character-driven drama.
Darren Aronofsky may direct Moonfall.  The film is said to be a Fargo-esque thriller set on the moon.
Simon West (Con-Air) will direct Tolkien & Lewis, which will detail the relationship between J.R.R. Tolkien and C.S. Lewis.
Matt Reeves recently noted that he hopes to follow up the next Apes entry with Invisible Woman.  The film is said to be a Hitchcock-style intimate character story.
This Week's Notable Trailers