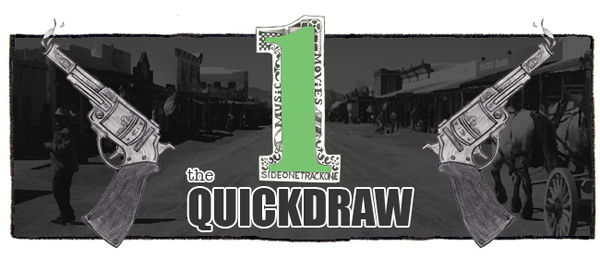 Music!  Enjoy.
:Courtney Barnett – Pickles From The Jar:  I want as much Courtney Barnett as I can get, so I love that between recording a new album and touring she's also running Milk! Records with some friends of hers.  This wordy charmer is off of the label's upcoming 10″ compilation, which you can get more info on here.  See Courtney play at Fun Fun Fun Fest in November.
:The Rosebuds – Blue Eyes:  Here's the second single from The Rosebuds' upcoming full length (their sixth overall).  It's a really nice jangly pop tune, and with it I move a bit closer to confidently declaring that the new album will be a great one.    Sand + Silence is due out August 5 on Western Vinyl.  See the band at ACL in October.
:Rubblebucket – Carousel Ride:  Rubblebucket are currently one of my favorite pop acts.  This track, like so many of their other efforts, is synthy and hooky in all of the right ways.  Survival Sounds will be released August 25 via Communion Records.  See the band at Red 7 on October 23.
:Francisco The Man – Progress:  There's an infectious amount of energy on display in this track, and I really dig it.  I'm definitely looking forward to hearing whatever else is on Francisco The Man's upcoming debut.  The band will release Loose Ends on September 30 via Small Plates Records.
:Jenny Hval & Susanna – I Have Walked This Body:  I'm not at all familiar with Jenny Hval or Susanna, but I'm happy that the Norwegian ladies decided to pair up for an album.  I think this vocal-heavy track is pretty stellar.  Meshes Of Voices is due out August 19 via SusannaSonata.