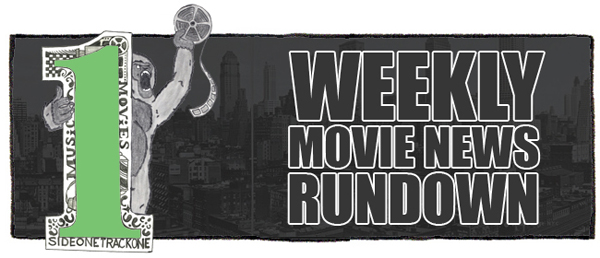 Time for your weekly movie news update!  Below you'll find a slew of sentences meant to provide a brief glimpse of what's been going on over the past week in movieland.  If something leaves you desperate for more info, then my advice is to do a little extra research on one or all of the following fantastic sites:  Latino Review, Dark Horizons, Ain't It Cool News, CHUD and/or JoBlo.  Read on!
Peyton Reed (Yes, Man) has been hired to replace Edgar Wright as the director of Ant-Man. Adam McKay penned the revised script.
Benedict Cumberbatch, Jared Leto and Tom Hardy are the latest names to be rumored for the lead role in Marvel's upcoming Doctor Strange film.  Scott Derrickson (The Exorcism Of Emily Rose) was just hired to direct the film.
Denzel Washington may star in Antoine Fuqua's Magnificent Seven remake.
Bill Condon (Dreamgirls) has officially been hired to direct Disney's live action version of Beauty & The Beast.
Mark Wahlberg and Will Ferrell will re-team for the comedy Daddy's Home.
Josh Trank (Chronicle) has been hired to direct one of the currently unannounced Star Wars stand-alone entries.
Due to incomplete special effects shots, the Wachowski's Jupiter Ascending has been delayed from July 18 to February 6.
Jordan Vogt-Roberts (The Kings Of Summer) is reportedly in talks to direct a Metal Gear Solid movie.
Gavin O'Connor (Warrior) is set to direct the action-adventure film Massacre In The Himalayas.
Emily Blunt is reportedly close to signing on for a part in Batman VS Superman: Dawn Of Justice.
Oliver Stone is set direct the story of Edward Snowden.  It's said to be based on The Snowden Files: The Inside Story Of The World's Most Wanted Man.
Lupita Nyong'o (12 Years A Slave) and Gwendoline Christie (Game Of Thrones) have landed roles in Star Wars: Episode VII.
Jeremy Renner recently noted that he expects to be in Mission Impossible 5.
Nicolas Winding Refn (Drive) will next direct the horror-thriller I Walk With The Dead.  No word yet on a cast or plot.
Naomi Watts has landed the role of Evelyn in Insurgent and Allegiant.
This Week's Notable Trailers