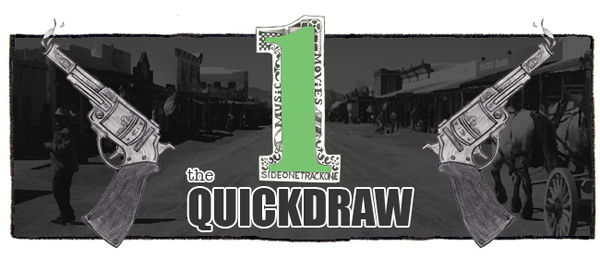 Music!  Enjoy.
:The Rosebuds – In My Teeth:  After a two year hiatus, Ivan Howard and Kelly Crisp are back at work as the Rosebuds.  The duo's new album was recorded with Justin Vernon (of Bon Iver fame) at his studio, so I'm expecting it to be a good one.  The band will release Sand + Silence on August 5 via Western Vinyl.
:Castanets – Out For The West:  I wasn't even aware that Raymond Raposa was still operating as Castanets, but here he is with the first single for a new full length.  This song is a real charmer, so don't be surprised if you to want to leave it on repeat for a while.  Decimation Blues is due out August 19 via Asthmatic Kitty.
:J Mascis – Every Morning:   The great J Mascis has crafted a follow up to the solo effort, Several Shades Of Why, that he put out back in 2011.  I'm sure it will be great, as he's been on one hell of a winning streak for the last handful of years.  Tied To A Star will be released on August 26 via Sub Pop.
:Braid – No Coast:  I'm not yet sure what to make of the resurgence of emo, but I am at least loving that the trend seems to have inspired old school acts like Braid to make their return.  Be sure to crank this gem as loud as you can.  The highly anticipated No Coast will be released on July 8 via Topshelf.
:Blonde Redhead – No More Honey:  Here's a whispery, dream pop number from Blonde Redhead.  It's the first single off of their upcoming album, which is their ninth (!) overall.  Look for Barragán to be released on September 2 via Kobalt.