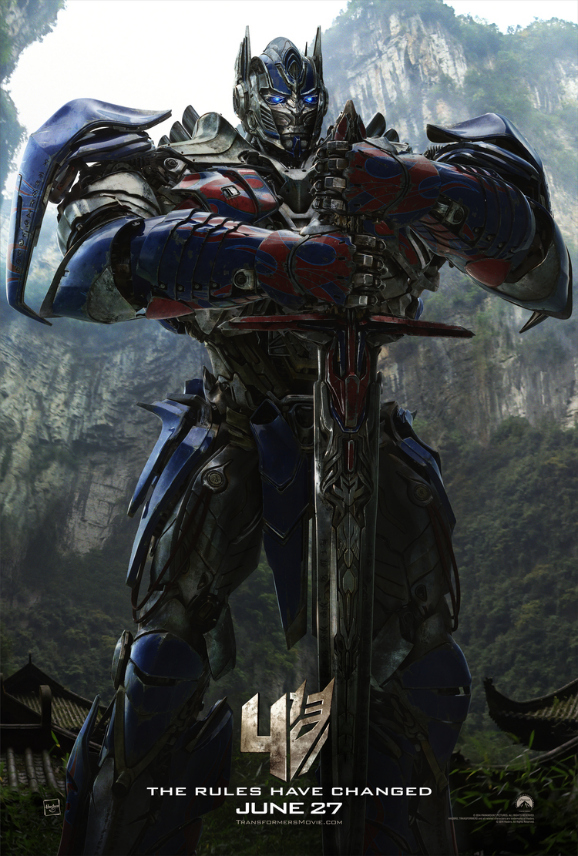 People are doing traditional-style reviews all over the web, so we decided to try something different.  In each "breakdown" we'll take a look at what a film's marketing led us to believe, how the movie actually played, and then what we learned from it all.  Read on!
The Impresssion:
MICHAEL BAY.  TRANSFORMERS.  MARK WAHLBERG.  EXPLOSIONS.
The Reality:
Transformers: Age of Extinction is a work of art.  Yep, a chaotic, nonsensical, super flashy and bizarre work of art.  I'm not at all sure what the movie was actually about, as the story, the characters, and even the action scenes all completely transform (sorry for the pun, but it's somehow the only appropriate word to describe it) into something else whenever Michael Bay gets bored with them.  I assume he did all of this so that at no point is his 165-minute long endeavor not FULL ON ENTERTAINMENT, but he instead achieved the total opposite – Transformers: Age of Extinction is a tedious experience.  I wouldn't recommend seeing it unless you're just really in the mood for a needless eternity of sensory overload.
The Lesson:

I do what I want. – MICHAEL BAY