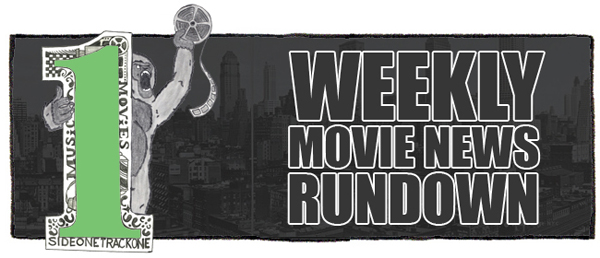 Time for your weekly movie news update!  Below you'll find a slew of sentences meant to provide a brief glimpse of what's been going on over the past week in movieland.  If something leaves you desperate for more info, then my advice is to do a little extra research on one or all of the following fantastic sites:  Latino Review, Dark Horizons, Ain't It Cool News, CHUD and/or JoBlo.  Read on!
Allegiant (the third film in the Divergent trilogy) will be split into two films.
Michael Fassbender, James McAvoy, Jennifer Lawrence, and Nicholas Hault are all signed on for X-Men: Apocalypse.
Jeff Wadlow (Kick-Ass 2) is reportedly writing a script for Masters Of The Universe.  He may also direct.
Mark and Brian Gunn (Journey 2) have been hired to pen the script for the Timecop remake.
Drew Goddard (Cabin In The Woods) is expected to write and direct the Amazing Spider-Man spinoff film about the Sinister Six.
Matt Gerald (GI Joe: Retaliation) has been cast as a villain in Ant-Man.
Breck Eisner (Sahara) will direct The Karate Kid 2.
Johnny Depp has signed on for a role in Kevin Smith's Tusk.  The movie already features Justin Long and Michael Parks.
Bill Condon is expected to direct Disney's live action version of Beauty And The Beast.
Baz Luhrmann may direct an adaptation of the 70s show Kung Fu.
Charlize Theron may star in Sean Penn's upcoming drama The Last Space.
Tina Fey and Amy Poehler will star in The Nest, which is said to center around sisters who decide to throw one last party in their parent's house before it gets sold.
Ray Winstone (Noah) has landed a role in the Point Break remake.
Daniel Craig has dropped out of The Whole Truth.  The film was set to start filming in less than a week.
This Week's Notable Trailers