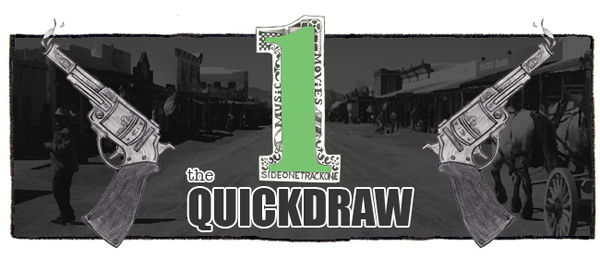 Music!  Enjoy.
:Gold Bears – For You:  This Gold Bears song has quickly become one of my favorites of 2014.  I love how jangly, catchy and enthusiastic it is.  Be sure to crank the volume before you hit the play button.  The never terrible Slumberland will put out Dalliance in June.
:Alvvays – Archie, Marry Me:  Here's a track from Alvvays, the latest addition to Polyvinyl's always interesting roster.  It's a total lo-fi pop gem, and I'm looking forward to hearing more from the Toronto-based act.  The band's debut album will be out at some point later this year.
:Tearjerker – You Can:  For those of you on the hunt for a song to get lost in today, look no further than this Tearjerker effort.  The way that it softly glides along is an absolute treat.  Headphones are highly recommended!  The band will release the Hiding EP on May 20 SQE.
:Movement – Ivory:  There's plenty at work in this track from Movement that's pretty great – R&B-style vocals, a totally danceable arrangement – but it really soars for me when the 80s-esque guitar solo kicks in.  It's just so damn well done.  A self titled EP is set to be released on May 6 via Modular Recordings.
:Lykke Li – Gunshot:  While I really like Lykke Li, it's definitely taken until this song to make me excited for her upcoming album.  The other singles were strictly ballads, and I just think she's at her best when there's more of an anthemic edge to her sound.  You'll be able to pick up I Never Learn on May 6 via Atlantic.